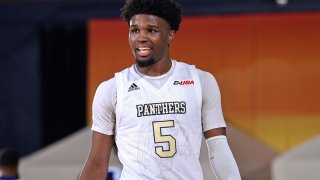 Antonio Daye Jr. had 16 points as Florida International beat Old Dominion 82-67 on Friday night. Tevin Brewer added 13 points for the Panthers, and Radshad Davis chipped in 11 points.
Eric Lovett had 10 points for Florida International (7-2, 1-0 Conference USA).
Malik Curry had 15 points, eight rebounds and six assists for the Monarchs (4-3, 0-1). Kalu Ezikpe added 13 points and nine rebounds. A.J. Oliver II had 11 points.
Download our app for iOS or Android to get the latest forecasts on the hurricane season— and sign up for alerts.
___
For more AP college basketball coverage: https://apnews.com/Collegebasketball and http://twitter.com/AP_Top25
___
This was generated by Automated Insights, http://www.automatedinsights.com/ap, using data from STATS LLC, https://www.stats.com
Copyright AP - Associated Press