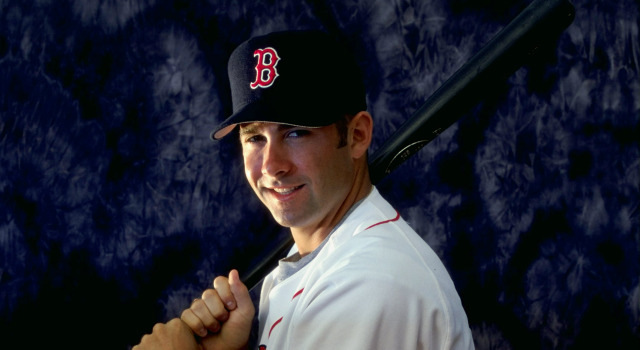 Former Red Sox infielder Lou Merloni thrust himself into the middle of the debate about steroids in baseball over the weekend. In his role as co-host of Comcast New England's "Baseball Show," Merloni said that he remembered a meeting during Spring Training when a doctor adressed the Boston players about steroids.
Upon entering the lecture, Merloni, who was in the Sox system from 1993-2002, expected to hear about how bad steroids were for you, but things played out very differently.
"He sat there for one hour and told us how to properly use steroids while I'm with the Boston Red Sox, sitting there with the rest of the organization, and after this I said, 'What the heck was that?' And everybody on the team was like, 'What was that?' And the response we got was, 'Well, we know guys are taking it, so we want to make sure they're taking it the right way.' ... Where did that come from? That didn't come from the Players Association."
There's already a widespread belief that baseball turned a blind eye to steroid suspicions for many years, but, if true, this would be much, much worse. This is a team giving explicit information about how to use substances that they were publicly saying were against the rules of the game.
If the Red Sox were having these kinds of meetings, you have to believe other teams were having similar discussions. And that makes it much more difficult to believe that anyone in baseball can honestly proclaim that they don't deserve the slings and arrows of the steroid era.
Dan Duquette, who was general manager for most of Merloni's time in Boston, strongly denied Merloni's claim, although he acknowledges that doctors were brought in to discuss MLB drug policy. Merloni's former teammate Troy O'Leary said that he didn't remember any meeting like the one Merloni describes.
That leads to a couple of possible conclusions. Merloni could be making the whole thing up, which would be a bizarre choice for someone who wants to work in baseball in the future. The Red Sox could have arranged a discussion about drug policy that took a turn unbeknownst to them, or the whole thing is true and Duquette is just trying to save face.
Speaking with the Boston Globe, Merloni said that the team wasn't encouraging PED use. He likened the information to sex education class, which isn't in line with what he said on television. Yes, teenagers are going to have sex so it's better to have them do it safely, but teenagers having sex aren't breaking the law. It's a little closer to telling teenagers the best way to use illegal drugs or drink so that they don't hurt themselves or others.
That's probably smart, but you can hardly feign surprise and anger if Bobby and Cindy wind up hooked on heroin down the road.
Josh Alper is a writer living in New York City and is a contributor to FanHouse.com and ProFootballTalk.com in addition to his duties for NBCNewYork.com.
Copyright FREEL - NBC Local Media