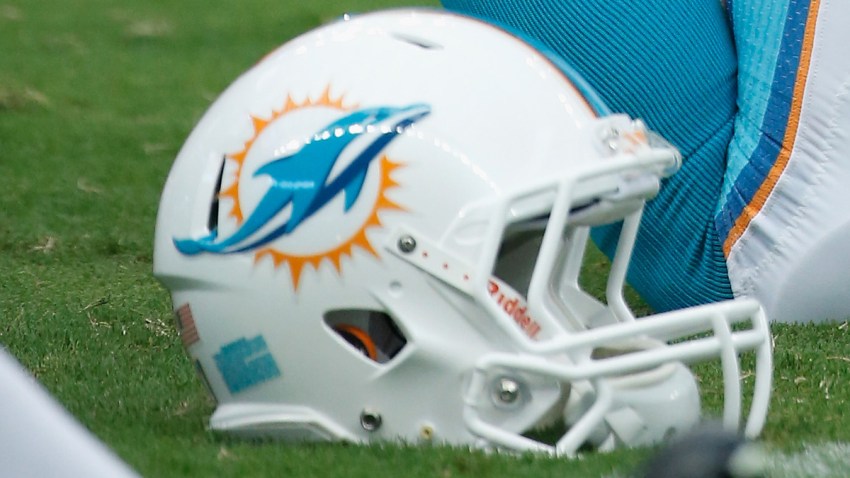 The Miami Dolphins are reportedly considering a new tactic in their quest to secure public funds for the renovation of Sun Life Stadium. The Miami Herald reported Wednesday that the team has met with former Miami-Dade Mayor Alex Penelas in hopes of hiring him to head up the organization's government and community outreach.
According to the Herald, team CEO Tom Garfinkel has met with Penelas at least once, with a source saying, "Tom has met with him, enjoyed that meeting and is developing a relationship with him."
Penelas served two terms as Miami-Dade mayor from 1996 to 2004. A Democrat who was once a major figure within the state party, Penelas lost a bid for U.S. Senate in 2004, and has since worked as a lawyer, consultant on government issues, and TV commentator on Univision.
The possible hiring of Penelas is another signal that the team remains interested in courting local and state government to contribute to renovations and upgrades at Sun Life Stadium, the home of the Dolphins since 1987. In August, team owner Stephen Ross said "we're exploring everything" with regards to Sun Life Stadium.
The team has publicly stated that renovations are needed for Sun Life to continue winning bids to host Super Bowls and other marquee events, a sentiment that was confirmed this summer when the NFL passed on giving hosting duties to South Florida for the fiftieth Super Bowl (it went to San Francisco instead).
Penelas worked for the team in a consulting role when then-CEO Mike Dee tried to secure state and local tax subsidies to help pay for $350 in upgrades. But that plan, which included a hike in local hotel taxes and a state sales tax rebate, never made it to the floor of the state House of Representatives during the 2013 legislative session, stopping it in its tracks.
Having Penelas join the team full time would represent a shift in tactics for the Dolphins, who leaned on Dee during the recent effort. Ross has also taken a more direct role in politics himself, launching a political action committee that will support incumbent Gov. Rick Scott in his 2014 re-election effort.
Ross and the Dolphins seem to be making a more of an effort to curry favor within state political circles, whereas in the past they had hoped that public relations centered around the jobs created by renovating Sun Life would create enough public support to sway state and local politicians.
It is a big change, and suggests the team learned some lessons from last spring's failed effort.