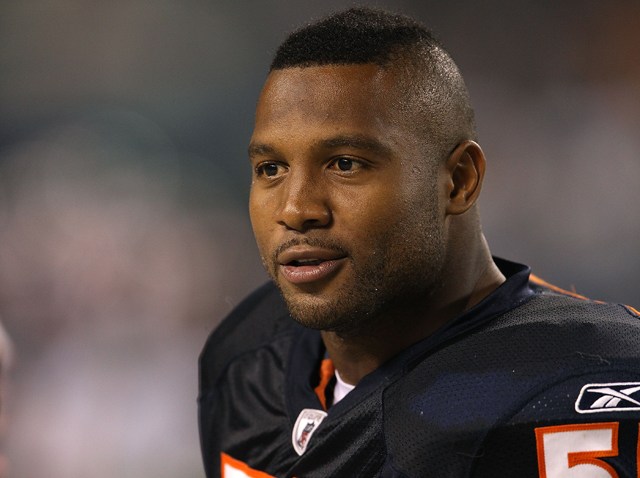 Miami Dolphins safety Reshad Jones had a breakout season in 2012, and he wants to parlay that season into a better contract, with the help of a little leverage.
The Miami Herald reported Monday that Jones did not attend a team conditioning session on Monday, and he will not attend Organized Team Activity (OTA) practices, which start Tuesday. These activities are not mandatory, but according to the Herald Jones has attended nearly every such activity up to this point.
Jones is still playing on his rookie contract, which will pay him $1.323 million next season. According to the Herald's sources, Jones plans to use his absence from OTAs to force the team to open contract talks with him.
Dolphins Sign Former FIU OL Rupert Bryan
Jones was selected in the 5th round of the 2010 NFL Draft by Miami. In 2012 he started all 16 games for Miami, recording 4 interceptions (third-most among all NFL safeties), 74 solo tackles, and 9 pass breakups. Advanced statistics website Pro Football Focus named Jones to its 2nd Team All-NFL squad.
It is not unusual for players to express displeasure with their contracts through absences from OTAs. Last year, DE Cameron Wake skipped offseason workouts in order to compel the team to restructure his own contract. The gambit paid off, and Wake signed a 4-year contract extension with $20 million in guaranteed money last May.
Jones probably cannot expect to get a similarly lucrative deal, but the way the Dolphins have been throwing around money this offseason, it would not hurt to try.
Miami has spent over $90 million in guaranteed money on new contracts this offseason. Brian Hartline got a $30.775 million extension ($12.5 million of which is guaranteed). WR Mike Wallace got a $65 million deal (with an $11 million signing bonus), while LBs Dannell Ellerbe and Philip Wheeler got deals with $17 and $13 million in guaranteed money, respectively.
Jones would be one of the lowest-paid starters on the team under his current contract, even though he was one of the strongest performers on Miami's defense last season.