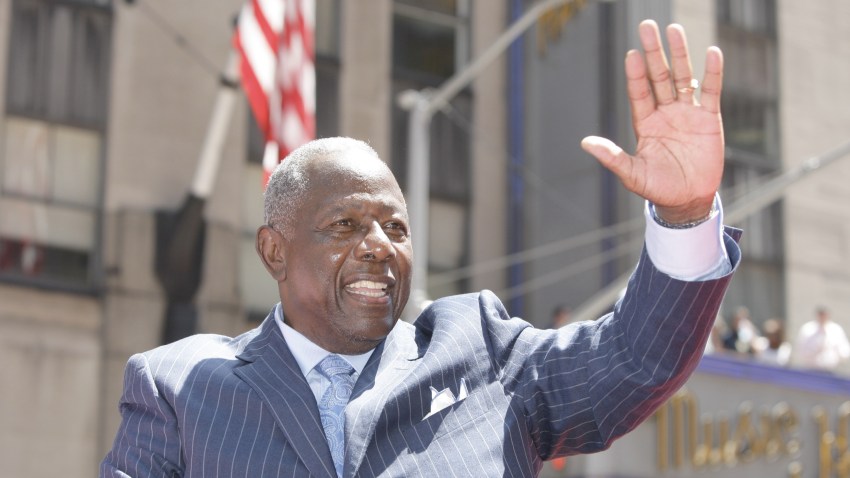 There's been quite a renewed uproar in baseball over steroids during the last week. With Barry Bonds in court defending himself on perjury charges for possibly lying about his steroid use, and Alex Rodriguez admitting that he took steroids while playing for the Texas Rangers, baseball once again finds itself mired in the muck as America's dirtiest past-time.

Whether this is fair or not -- certainly nobody in the NFL uses steroids -- doesn't matter, what does though is that baseball must try to clean up its image. Which is why commissioner Bud Selig has been scrambling to come up with anything that might appease the sports fan base, and even suggested earlier this week that Bonds be stripped of the home run record and that Hank Aaron be reinstated as the game's all time home run leader.

It's an idea so ridiculous that not even Hammerin' Hank thinks it's a good idea.
In an interview with Atlanta Journal-Constitution columnist Terence Moore published Friday, Aaron made it clear he does not want the record to revert back to the 755 he compiled in his 23-year Hall of Fame career.

"In all fairness to everybody, I just don't see how you really can do a thing like that and just say somebody isn't the record holder anymore, and let's go back to the way that it was," Aaron told the Journal-Constitution on Friday.
Aside from the fact that re-writing the record books could set a dangerous precedent, there's also the fact that Selig was planning on punishing Bonds for things that weren't even illegal in the sport. Not to mention that Bonds hasn't been found guilty of anything yet.

Maybe the best thing Selig could do for the sport is step down as its commissioner. After all, he's the one who ignored the steroid problem when it was obvious to anybody paying attention to the game that there was one. All for the sake of keeping the turnstiles clicking, seats filled, and lining the pockets of team owners. Let Hank Aaron take over his job as King of Baseball, at least he seems to have sense and would restore class to the office.

Along with writing for NBCCHICAGO.com, Tom Fornelli can also be found contributing at FanHouse, SPORTSbyBROOKS, and his own Chicago sports blog Foul Balls. He took no steroids before writing this.
Copyright FREEL - NBC Local Media