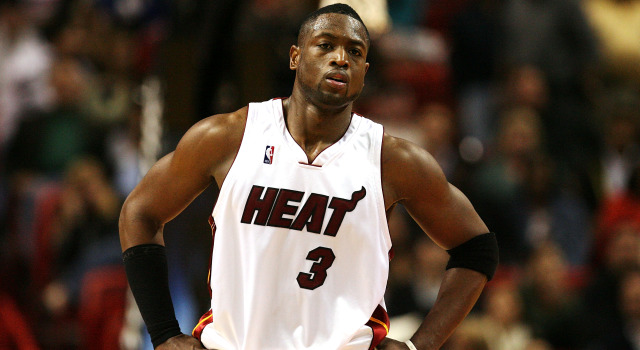 Dwayne Wade scored 41 points to help keep the Miami Heat alive in the NBA playoffs, routing the Atlanta Hawks 98-72 in Game 6 of their Eastern Conference first-round series on Friday.
The big margin continued the pattern of the series — three routs for the Hawks, three routs for the Heat — which will be decided on Sunday in Atlanta.
"No pressure on us," Wade said. "We're the underdogs in this series."
Michael Beasley busted out of a slump with 22 points and 15 rebounds for the Heat, who led by 15 points in the opening quarter, saw that cut to nine by halftime, but were never really challenged from there.
The Hawks lost a first-round Game 7 last season against Boston. That, though, didn't come with the home-court advantage they'll enjoy Sunday.
It'll be winner-take-all time, with the victor to go to Cleveland to open the second round against the Cleveland Cavaliers on Tuesday.
"They did what they had to do tonight and played extremely well," Hawks coach Mike Woodson said. "We were just there."
Just like every other game in this series, the team that took control early kept it throughout, and Miami wasted no time in putting Atlanta on its heels.
The Hawks hoped they would be in Cleveland on Sunday afternoon for Game 1 of the second round. Instead, they got blown away, meaning they still haven't won a playoff series since 1999, or prevailed in any best-of-seven matchup since 1970. They'll get one more chance.
Wade spent two days imploring his teammates to match the Hawks' challenge. He mentioned Beasley by name, asking the rookie to live up to his star billing, and Beasley listened.
Two hours before the game, he was out on court taking shots. Something must have clicked; Beasley finished 11-for-25 from the floor.
But for as good as Beasley was, it was all about Wade.
"He was a titan tonight," Heat coach Erik Spoelstra said.
Copyright AP - Associated Press