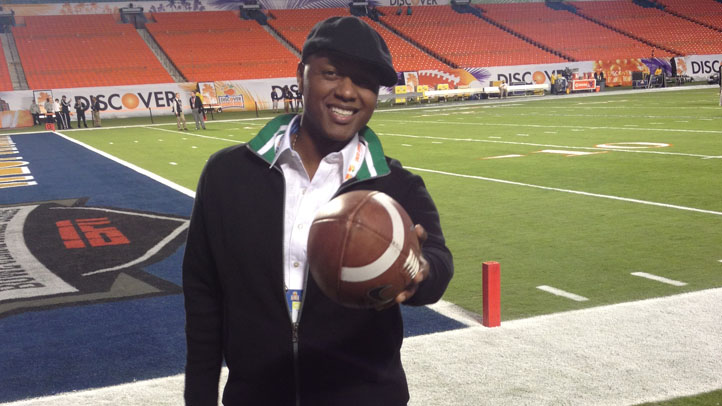 A couple hours before kickoff at the Orange Bowl, two music stars took the field for a football toss.
It wasn't pretty, but the lead singer of Train, Patrick Monahan, flashed a Heisman pose and had some fun throwing to Javier Colon, the winner of NBC's "The Voice."
Colon is performing the national anthem, which he calls "a daunting task."
The Grammy-Award winning band Train will entertain the Sun Life Stadium crowd at halftime of the game between Clemson (10-3) and West Virginia (9-3).
"It's a big day for us," Monahan says, "we're all football fans."
Train will perform a medley of their hits.
Colon is getting ready to start a tour for his new album in February, and enjoying his success since winning "The Voice."
"It's changed my life," he said about the show. "Look, I'm singing at the Orange Bowl."
Colon said he's looking forward to the new season of "The Voice," and has already met some of the new contestants. "There are some really talented people."