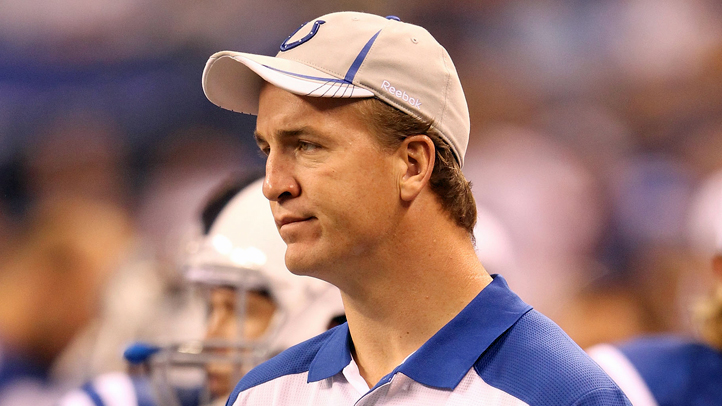 So much for the thought that the Miami Dolphins had
fallen out of the running for Peyton Manning
thanks to some over-zealous journalists. Manning is expected to meet with the Miami Dolphins in the next few days, with a decision on his next move coming as soon as Tuesday.
The Denver Post is reporting that Manning will
meet with the Denver Broncos on Friday
, followed by meetings with the Dolphins and Arizona Cardinals. A source said Manning would like to decide who his next employer will be by Tuesday, the first day of free agency.
Arizona and Miami have been called the frontrunners by the national media. Both cities have warm climates and young star receivers who could thrive with Manning under center: the Dolphins' Brandon Marshall and the Cardinals' Larry Fitzgerald.
The Broncos appear to be somewhat of a dark horse thanks to the presence of Tim Tebow. Team president John Elway has publicly declared his loyalty to Tebow after he led the Broncos to their first playoff win in years, but even Elway can't pass up a chance to snag one of the top quarterbacks in NFL history.
The Broncos would have to cut or trade Tebow to make room for Manning, while Arizona has its own incumbent quarterback, Kevin Kolb. The Cardinals gave Kolb a six-year, $65 million contract in July. But after Kolb struggled in 2011 (completing less than 58 percent of his passes in an injury-shortened campaign), he became expendable.
The Cardinals have explored trading Kolb, but have not found much of a market for him yet. The Dolphins are the only team without a clear starting quarterback on their roster, but that will probably not be much of an advantage for the team. The Cardinals will take a significant salary cap hit if they have to cut Kolb, but they could probably still afford to do that and sign Manning.
The Dolphins could try a trick or two to sway Manning. The most popular would be signing former Colts WR Reggie Wayne and OL Jeff Saturday to ease his transition into the Miami offense.