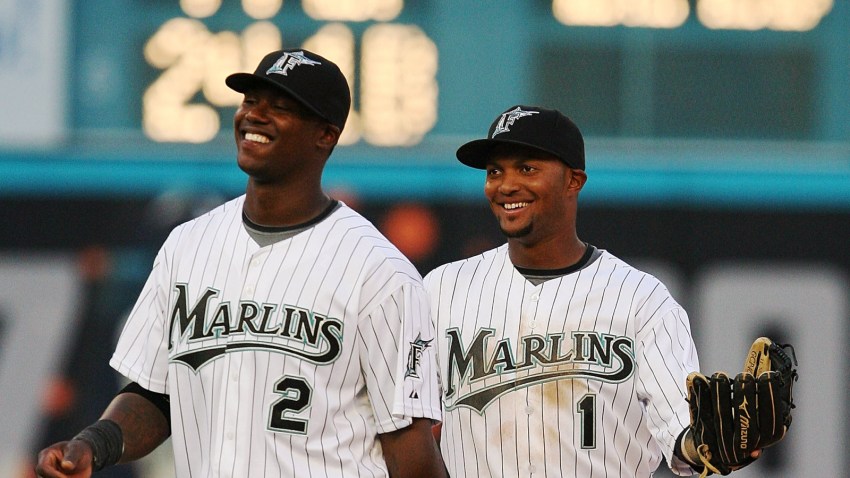 Forget, for a moment, that the Nationals were one of the worst teams in baseball last year.
Forget that there are 161 more games to play.
Forget that they recorded more errors in the spring than any other team, and such problems don't disappear overnight:

The Marlins played their first game of the season yesterday, and it was glorious.
Opening Day found Florida, who were strictly about baseball for the first time in what seems like forever (did you know they're getting a stadium?), firing on all pistions. And especially exciting was the emergence of a new star in recently aquired third baseman Emilio Bonifacio.
Bonifacio's appeal was not his bat, but his speed. But both he did, and did well, as his quick feet scored him Opening Day's first inside-the-park home run since Carl Yastrzemski did it in 1968 with the Red Sox. That's 41 years ago - over twice as long as the Marlins are old.
Bonifacio was no slouch for the other nine innings; the leadoff hitter stole bases in the first and the third, scoring both times as the Marlins romped to a 12-6 victory at Dolphin Stadium.
He did make an error in the 6th inning, attempting to catch a line drive and missing it completely, but very few in the crowd of 34,323 are likely to remember it -- and those that do will cut him some slack for his first day at third base. Teammate Hanley Ramirez certainly isn't worried about that: "He's faster than anyone in baseball," Ramirez said in awe. "He's the fastest guy I've ever seen in my life."
Ramirez was the game's other hero, with his own grand slam making him responsible for 5 RBIs on two hits. Starting pitcher Ricky Nolasco allowed five runs on six hits with no walks and six strikeouts over six innings, and Jorge Cantu and Jeremy Hermida also homered en route to victory.
Not bad for the first day of a season in which the Marlins hope to exceed expectations and travel far into the post-season. In fact, it was pretty much perfect.
Copyright FREEL - NBC Local Media