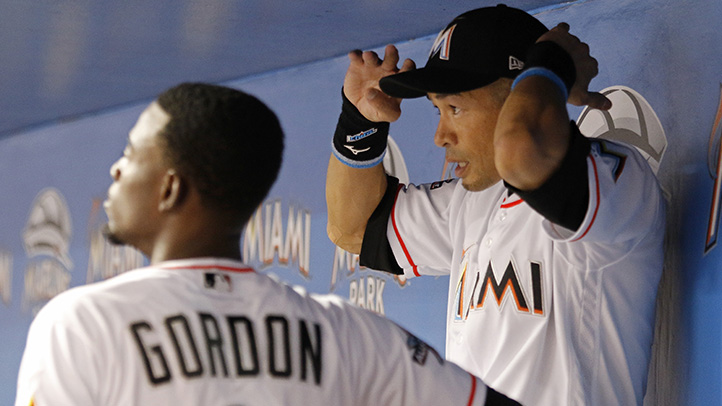 The Miami Marlins will host the Oakland Athletics for two games beginning on Tuesday at Marlins Park.
After a seven-game road trip, Miami will only play twice before heading right back onto the road. The Marlins stumbled in their final two games of that recent trip and are now 27-35 on the season. Oakland has a slightly worse record than Miami at 27-36, as the series begins.
With a Wednesday matinee scheduled, the two teams will play both games within a 24-hour span. Oakland and Miami do not meet during most seasons, but this is the second series between the teams in 2017. In a May series in Oakland, the Marlins and Athletics split a pair of games.
In the series opening game on Tuesday, Jose Urena will get the ball for the Marlins. Urena picked up a win in Oakland back in May, when he allowed six runs in five innings of work. It was one of Urena's worst outings, despite the victory for his team. Since that outing, Urena has two out of three starts and owns a 3.96 E.R.A overall.
The second game of the series will feature Edinson Volquez on the mound for Miami. This will be Volquez's first start at Marlins Park, since he threw a no-hitter. Volquez is 3-7 and has won three games in a row. Volquez has allowed one run in his last three starts and has not surrendered a single run in the latter two appearances.
Justin Bour will remain out of action as the series begins and his missing bat has been noticeable. Bour had been Miami's best power threat in the team's last homestand and his return day is unknown at this point. Without Bour, the Marlins have turned to Tyler Moore and it is expected they will continue to go that route.
Tuesday's game will get underway at 7:10 p.m.