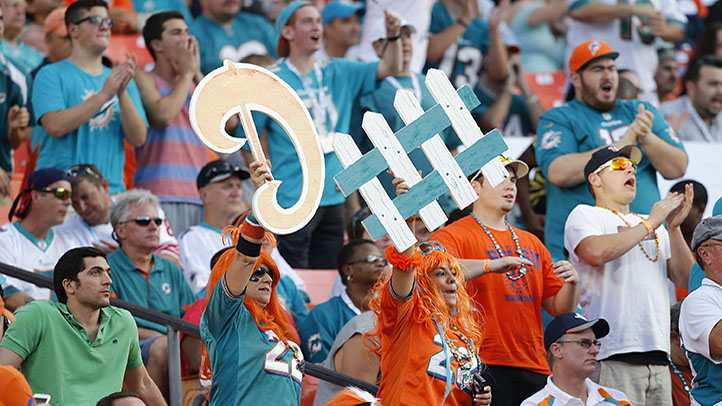 The Miami Dolphins have struggled with attendance issues as of late and the best way to improve those numbers is by improving your offerings.
That's exactly what they are doing according to a report from the Miami Herald.
Dolphins' CEO Tom Garfinkel is responsible for the new perks being offered to season ticket holders for next year. When Garfinkel took over his post, he was given the tough task of improving the team's attendance.
The perks will be broken into four different categories that will be assigned to each season ticket holder based on their individual needs. The names of those categories are Finatic, Family, Social and Business. Each will include discounts and team related events.
"The program we've created is designed to give them more benefits, events and discounts than they've ever experienced, and provide an even better value proposition, as it relates to being a member of the Dolphins," Jeremy Walls, the team's chief revenue officer, said.
Every season ticket plan will include access to the new program and a customer service representative, but the more expensive plans will offer better perks. For instance, the Cadillac Dolphins Prime plan will feature an invitation to draft and tailgate parties and pregame field passes, among other bonuses.
In addition to the new season ticket perks, the team is also going to employ variable ticket pricing for the first time next season. Variable ticket pricing is a method that is being utilized around sports as teams set different prices based on the opponent.
For instance, a game against the New England Patriots would likely be higher priced than a game against the Cleveland Browns.