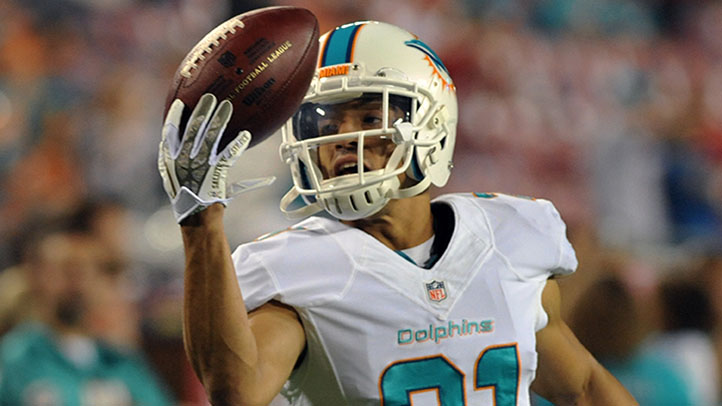 The Miami Dolphins have come to terms with CB Brent Grimes on a multi-year extension with the team, providing a picture of the actual contract signing on Twitter.
Grimes would have hit the NFL free agent market on March 11th without a new deal but will now remain in South Florida. While the team did not provide financial details of the deal or the length of the contract, it has been reported as a four-year deal by the Sun-Sentinel. That contract will likely include a good amount of guaranteed money.
Had the team used their franchise tag on Grimes instead of inking him to a new deal, the deal would've been for $11.3 million, according to the Sentinel. Avoiding the franchise tag was a wish that Grimes had, according to a previous report by NFL.com. The CB wanted to have the security of a multi-year deal at age 30.
New general manager Dennis Hickey is in the midst of a busy off-season as he tries to improve a disappointing roster and fill multiple holes. Retaining arguably the best corner set to be on the market is quite a coup for Hickey. As the Sentinel report pointed out, Grimes was named to the 2013 NFL All-Fundamentals Team where he joined Super Bowl Champion, Richard Sherman of the Seattle Seahawks.
With Grimes now taken care of, Hickey can turn his attention to other needs as the team decides what to do with players such as Randy Starks and Paul Soliai.