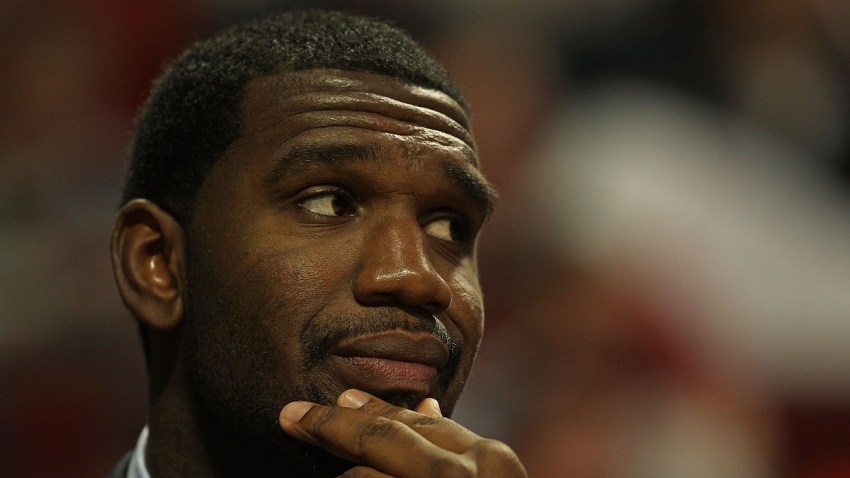 With Roy Hibbert and the Eastern Conference-leading Indiana Pacers set to visit Miami this week, Heat coach Erik Spoelstra was once again asked about the status of backup center Greg Oden. And as he has ever since Miami signed Oden to a one-year contract over the summer, Spoelstra preached patience on Monday.
"We'll get to that when we get to that," Spoelstra said to the Miami Herald when asked about how he plans to work Oden into the Heat's bench rotation. "It will be no different than when we had to incorporate Michael [Beasley], when we've had to incorporate Shane [Battier]. We incorporated Norris [Cole]. When we get to that point, we'll deal with it the way we always do."
Oden's availability became a topic of discussion last week when the Heat struggled to defend Indiana Pacers center Roy Hibbert. He scored 24 points in a 90-84 Pacers victory. At times he was able to seemingly score at will in the low post against Miami's undersized frontcourt.
Hibbert was one of the major reasons the Heat took a chance on signing Oden this summer. In the 2013 Eastern Conference Finals, he averaged 22 points and 10 rebounds per game in a series that went the full seven games.
But Oden has not played in an NBA game since 2009 (though he did see some action in the 2013 preseason). Since then he has undergone multiple microfracture surgeries and spent the entire 2012-13 season out of basketball.
The former top-overall draft pick of the Portland Trail Blazers, Oden's talent is undeniable, and he is one of the few centers in the NBA with the size to defend Hibbert. But the Heat do not want to risk playing him before he is healthy enough to withstand the rigor of an NBA schedule.
Miami has helped rehab centers into playing shape before. Last season Miami acquired Chris "Birdman" Andersen midseason following a short layoff out of the NBA, and by the time the playoffs started he had become one of the first players to come off the bench for Spoelstra.
The Heat host Indiana on Wednesday, and like he has all season, Oden will likely be watching the game in a suit. But by the time Miami sees Indiana again in March, Oden may finally be able to get back on the court for a regular season game.