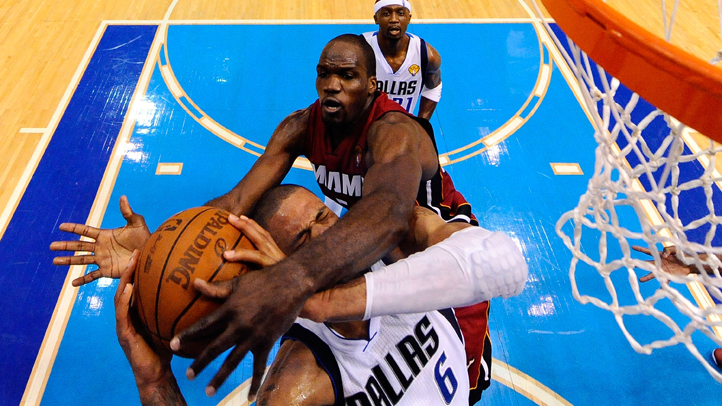 The Heat traded center Joel Anthony to the Boston Celtics in a three team trade Wednesday, Yahoo! Sports reported.

Coming to Miami is Toney Douglas, from the Golden State Warriors. Jordan Crawford and MarShon Brooks will go to the Warriors as part of the deal. The Celtics will receive a future 76ers projected first round pick and a future second round pick from Miami.

Douglas, 27, is a point guard who will serve mostly a reserve role for Miami, but may see increased minutes right away due to Mario Chalmers' recent Achilles injury. Norris Cole was forced to play 52 minutes this past Friday in Brooklyn during the team's double overtime loss to the Nets because of the lack of depth available.
Douglas will allow Cole to rest up more until Chalmers is ready to suit up again. Douglas is known mostly for his defense and is also considered a reliable point guard. He should find himself earning some playing time even after Chalmers returns.

As for Anthony, he had seen very limited action, accumulating 37 total minutes on the year in a dozen games. The side effect of trading Anthony is a decrease in luxury tax for next season as well, with the veteran due to earn $3.8 million via a player option that he would have surely exercised.

Anthony had been with the Heat since 2007 which is when his NBA career got underway. The center had told ESPN in August that he would like to retire as a member of the team. After Wednesday's trade, Anthony will look to revitalize his career in the Northeast with the possibility of an increased role.

There has not been an announcement on when Douglas will join the Heat. The team will play the Washington Wizards Wednesday night and the 76ers on Friday.