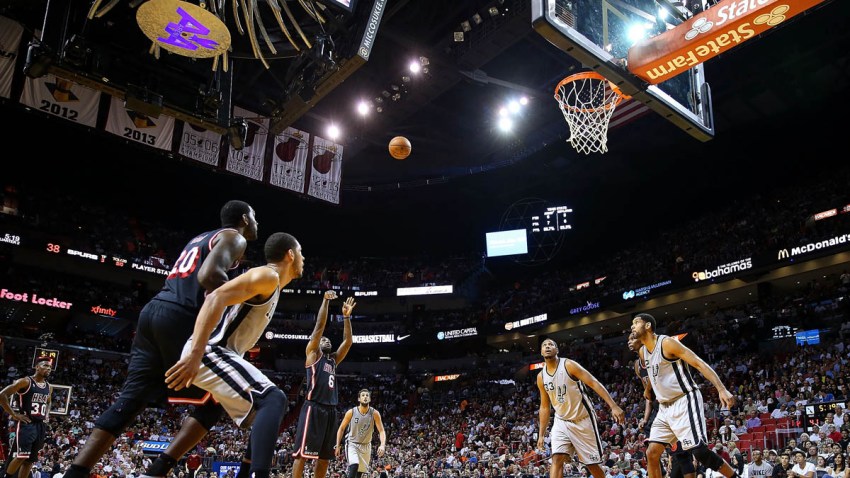 After defeating the Detroit Pistons on Monday, the Heat set out for what will be a long and tough road trip in the Western Conference.
It will be February 23rd when the Heat next play a game at American Airlines Arena in Miami and that'll come after they spend 19 days on the road. Along the way, Miami will face six opponents in the Los Angeles Clippers, Utah Jazz, Phoenix Suns, Golden State Warriors, Dallas Mavericks, and Oklahoma City Thunder. Those could all end up being tough games with the latter gaining the most attention after the Thunder's recent victory over the Heat.
Head coach Erik Spoelstra knows that the clock is ticking on the season, and that it is time for his team to take it to another level.
"This is the time of year where you can start to see the light at the end of the tunnel. It's time to impose our will on the season," Spoelstra told the Sun-Sentinel.
At this time last season, the Heat were just starting their season-long 27-game winning streak as they built up momentum heading towards the playoffs. Now, Miami is just looking for some consistency and health.
Despite a tremendous performance in Monday's game, Dwyane Wade's knee will surely remain under a microscope. If Wade continues to sit on days involving a back-to-back game, that would take him out of the game against Golden State on the 12th.
The Heat are still solidly set in as the No. 2 seed in the Eastern Conference with an 8.5 game lead over the Atlanta Hawks. The hope to land the top seed remains as well with Miami trailing the Indiana Pacers by 3 games. If Miami wants that coveted home-court advantage, this six game trip could prove to be the difference in the end.