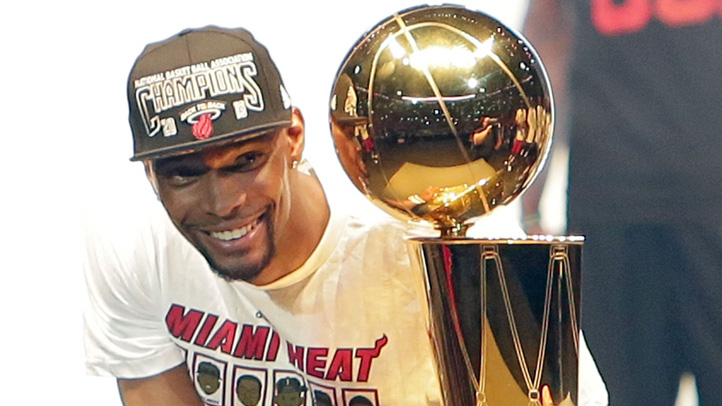 Miami Heat star Chris Bosh won't be slowing down this summer as he heads to India on an NBA good will tour next week.

Bosh will travel to Mumbai from July 16-19 to "conduct a variety of events to continue the growth of the game and connect with NBA fans locally," according to a statement from the team.
Heat's Riley Discusses Offseason Plans

"I am excited for the chance to visit India and help build interest in the game I love," Bosh said in the statement. "The NBA is a global game and I hear that basketball is becoming pretty popular over there so I am looking forward to teaching kids that may end up in our league one day."

Bosh, who helped the Heat to their second NBA championship in as many years last month, will be the 22nd NBA or WNBA player or legend to travel to India since 2006.
VIDEO: Bosh: "Me Siento Muy Bien'

His trip will include a tour of famous sites in Mumbai, an elite development basketball clinic and an NBA Cares event to benefit underserved youth across India.
Bosh, 29, is an 8-time All-Star and will play his fourth season with the Heat in 2013-2014.