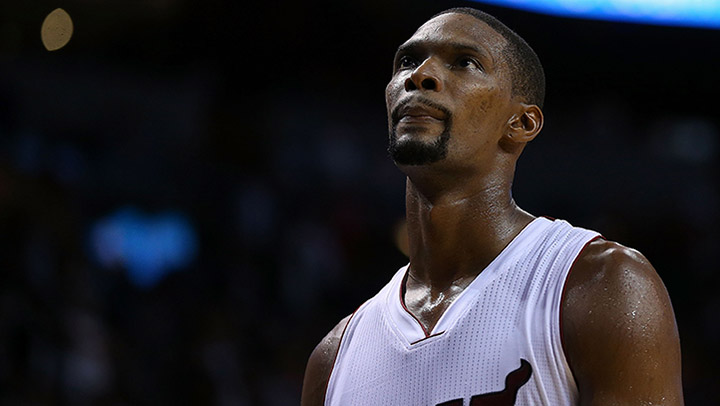 The Miami Heat struggled from the free throw line on Wednesday and it ultimately led to an 81-75 loss to the Indiana Pacers.
The loss to the Pacers came after a pair of solid wins this past weekend for Miami. Indiana has been decimated by injuries and entered the game with only two wins in eight tries. This was a game that the Heat were expected to win and was the first road win of the year for Indiana. Miami looked lackadaisical and may have underestimated the tenacity of the Pacers.
At the free throw line, Miami was 8-18 with a number of those misses coming in the second half. The Heat also were thoroughly dominated in the rebound department once again. The Pacers had 53 rebounds which was in stark contrast to the 28 accumulated by Miami. As has been a common theme this year, the Heat had very few offensive rebounds with six. The lack of second-chance shots was another big factor in this loss.
Chris Bosh had consistently posted big numbers all season long but that didn't happen in this one. Bosh struggled to the tune of nine points and two rebounds while shooting an abysmal 3-13 on his attempts. Bosh did have three assists and three steals but the big man also turned the ball over twice.
Dwyane Wade had a solid game with 20 points, four rebounds and three assists. Wade did most of his damage in the first and fourth quarters while playing 35 minutes. Wade sank a big three-pointer down the stretch to tie the game, it was his lone trey attempt in the game.
Shawne Williams had a big game himself with 15 points in 22 minutes while hitting four of the five three-pointers he tried. Williams played 22 minutes while Josh McRoberts played 23 off the bench. Despite the solid production from Williams, it is likely that he will lose his starting role to McRoberts soon.
Miami will travel to Atlanta for a game with the Hawks on Friday at 7:30 p.m.