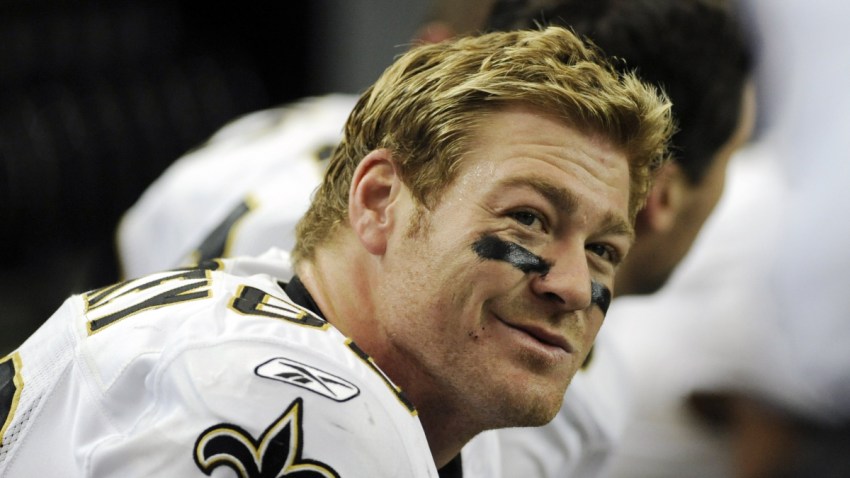 New Orleans Saints tight end Jeremy Shockey was rushed to the hospital after he became dehydrated at a party with several NFL players in Las Vegas, a spokesman told EPSN Sunday.
The ex-New York Giant was treated and discharged from the hospital and appears to be "in good shape now," team spokesman Greg Bensel told ESPN.com.
Gossip website TMZ reported Shockey was found unconscious around 2 p.m. Sunday and was wheeled out of the Hard Rock Cafe Casino in Las Vegas on a stretcher.
The party was at the Hard Rock's Beach Club Pool, an official told ESPN.
The four-time Pro-Bowler was traded from the Giants to the Saints before last season. He missed five games with a sports hernia.