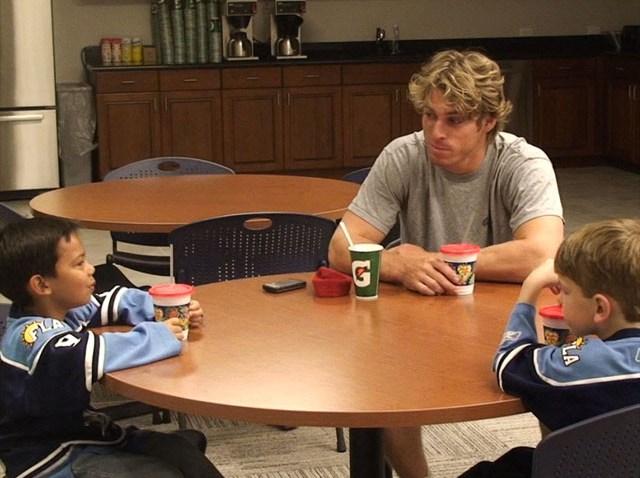 If the President can hold a "Beer Summit" for adults with a grudge, what to do about two pint-sized hockey players inclined to brawl?
The answer: a "Rootbeer Summit."
This morning, Florida Panthers forward David Booth will try to bring together two fighting South Florida rink rats whose Youtube video has been sweeping the nation for the past week.
The so-called "Rootbeer Summit" will have Booth mediating between ice rivals J.J. Mazza and Etnie Rosenbaum, both 6, whose antics last week at a practice at Glacier Ice and Snow Arena in Lighthouse Point has already become the stuff of legend.
In the Youtube video of their fight, which has over 1.1 million views in the past week, Rosenbaum sends Mazza to the ground with a vicious open-ice hit. Mazza reacts with a slash at Rosenbaum's ankle, then stands up to challenge his friend, even though they're wearing the same jersey.
But when Mazza drops his gloves for a real fight, mom, standing on the sidelines, shouts out for a cease to the violence.
Now Booth is ready to take things further. At Monday's summit, he'll sit down with the pair at the Iceplex in Coral Springs to discuss violence and fighting in sports.
Booth, 25, missed over 50 games last season after a hit from Philadelphia Flyers captain Mike Richards gave him a concussion. Before his injuries, Booth was the Panthers' second leading scorer during the '08-'09 season, registering 31 goals and 60 points in just 72 games.