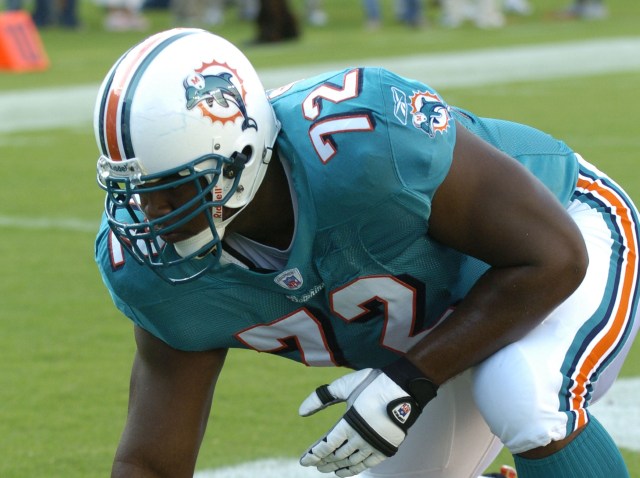 When Dolphins coach Tony Sparano informed the media that tackle Vernon Carey would miss Monday night's open practice due to personal reasons, speculation flew that the team might cut Carey in order to create more salary cap space.

Miami had just signed free agent tackle Marc Colombo to a deal on Monday, further fueling the assumption that Carey's days in Miami could be numbered.

Sparano didn't exactly help things when he refused to say whether Carey would be on the team this year during a radio interview.

But it turns out Carey will be staying with the team after all, accepting a pay cut and a move from right tackle to right guard, according to a report from the Sun-Sentinel.
Terms of the restructured deal were not disclosed.

The Sentinel reported that Carey played guard during Wednesday's practice. He has played tackle most of his pro career, but did play guard during his entire senior season at the University of Miami.
Colombo will presumably take Carey's place at right tackle.

Carey was slated to be paid $20 million over the next four seasons, including $4.15 million in 2011. He signed his current deal in 2009. The former Cane has spent his entire career in Miami after the Dolphins drafted him in the first round of the 2004 draft.