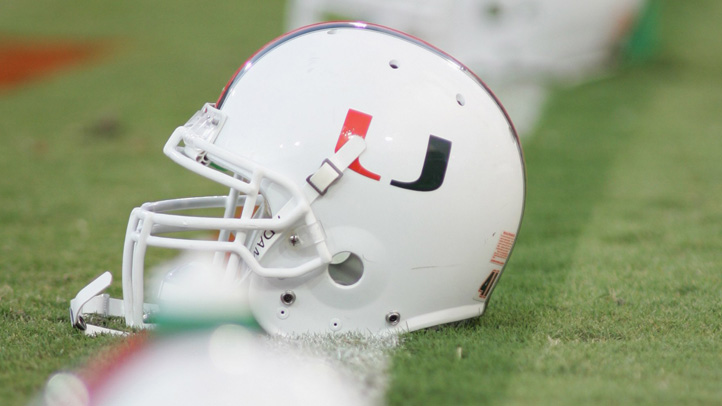 The latest turn in the UM-Nevin Shapiro saga implicates the NCAA's vice president of enforcement in the effort to secure information relevant to the investigation of former UM athletic booster and convicted Ponzi schemer Nevin Shaprio.
CBS Sports reported Wednesday that Julie Roe Lach, the NCAA's vice president of enforcement, approved a payment of at least $20,000 to Maria Elena Perez for information obtained as part of its investigation into an impermissible benefits scandal at the University of Miami.
"Whether or not Julie approved [the action], it will be part of the external review process," NCAA spokesman Bob Williams told CBS Sports. "However, the review is solely focused on enforcement."
UM's Golden Optimistic Heading Into Offseason
The payment covered Perez' "legal fees and other expenses," according to CBS Sports. Perez is representing Shapiro in a bankruptcy filing so that he can repay creditors as part of the legal settlement of his $970 million Ponzi scheme.
Last month, NCAA president Mark Emmert admitted the NCAA's improper arrangement, but did not name Perez directly. The lawyer for Shapiro obtained information for the NCAA in a bankruptcy proceeding that did not involve the NCAA.
According to CBS Sports, the information came from the depositions of two Shapiro associates in December 2011. Perez said "there is nothing wrong" with her relationship with the NCAA, and has repeatedly denied working with NCAA investigators.
In January, Perez told the Sun-Sentinel of allegations she worked with the NCAA directly, "I think this is completely insane. I think there's absolutely nothing here to investigate, and like I told everyone, everything I did was above board."
Because the NCAA does not have subpoena power, former student athletes cannot be compelled to speak with the NCAA or even respond to charges.
Emmert commissioned an external review of the enforcement program that he said in January should take no longer than two weeks. The NCAA is waiting until the end of this investigation before delivering its notice of allegations to UM regarding the Shapiro affair.