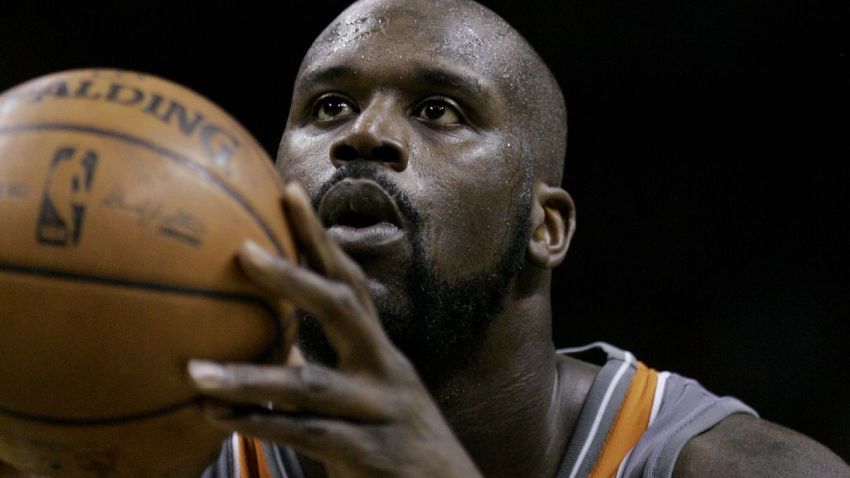 PHOENIX - Halftime "tweets" seem to be the latest NBA fad.
Suns center Shaquille O'Neal posted a note on his Twitter feed before a home game against Washington on Saturday night, suggesting he planned to post to the popular social networking Web site during halftime.
And sure enough, a brief message was posted on Shaq's feed before the third quarter.
"Shhhhhhh," it read.
It was the same message O'Neal delivered when asked about his Twitter plans before the game. When told Phoenix coach Alvin Gentry already knew about it, O'Neal bent over, leaned against the locker-room wall and groaned loudly, saying his plans were blown.
"I was going to do it and not get in trouble, then brag about not getting in trouble," O'Neal said.
Gentry, when asked about O'Neal's plans before the game, said he didn't care.
"As long as he gets 25 (points) and 11 (rebounds), he can do whatever he wants. He can Twitter, Facebook, MySpace," said Gentry, who also has a Twitter account set up by his daughter.
Last Sunday, Milwaukee Bucks forward Charlie Villanueva became an overnight Web celebrity after he posted a note, called a "tweet", to his Twitter feed during halftime of his game against Boston.
"I stirred something up," Villanueva said after Milwaukee's 96-84 loss to the Portland Trail Blazers on Saturday night. "I'm a trend setter, I guess."
Villanueva wrote that he had to step it up in the second half. He did, and the Bucks won. But coach Scott Skiles was annoyed, saying it gave the impression that Villanueva wasn't focused. Skiles said Villanueva would not be fined for the incident but said it was a "no-brainer" that players shouldn't be doing such things from the locker room any more.
O'Neal referenced Villanueva when he announced his plan on his Twitter feed.
"Attention all twitterers I'm a tweet at halftime and not get fined like vill a new wave a whteva his name is," Shaq wrote.
Twitter allows its users to send short, text-message style notes to a mass audience and is rising in popularity among athletes, politicians and celebrities.
O'Neal (screen name: "THE—REAL—SHAQ") occasionally uses the site to give away tickets to fans. Cyclist Lance Armstrong ("lancearmstrong") provides updates on the frequency of his anti-doping tests and posts pictures from his training rides.
Though Villanueva promised not to tweet again during a game, he did question whether there's much difference between a player taking a few seconds to do a television interview at halftime and taking a few seconds to use their mobile phone to post a Web message to fans.
"My intention wasn't to create this attention, to create problems or anything like that," he said Saturday. "I was trying to do something harmless. I respect the team rules. If other guys do it, all power to them."
On Friday, the new Women's Professional Soccer league announced it will allow selected players to tweet during its inaugural game between the Los Angeles Sol and Washington Freedom on March 29. Depending on fan response, league officials are considering allowing players to tweet during games all season.
Copyright AP - Associated Press