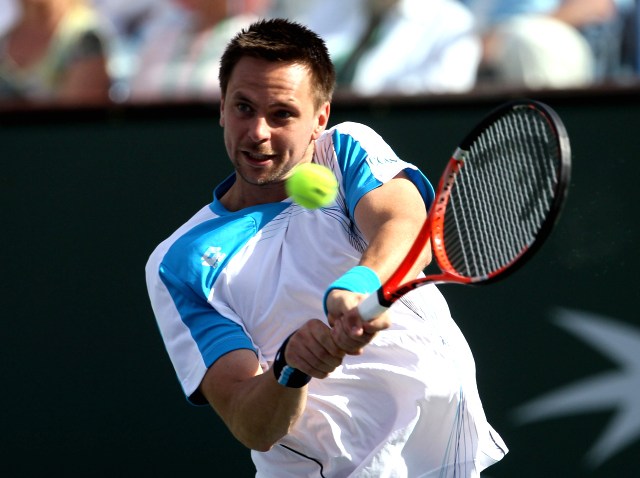 Leave it to Miami to make the annual Sony Ericsson Open one of the louder tournaments on the pro tennis circuit -- but the players aren't complaining.
"There's always a lot of fans coming out," Robin Soderling, a native of Sweden who is ranked No. 7 in the ATP rankings, said last night. "You always play in front of full courts here."
He added, "This [Sony Ericsson] is not as quiet as other ones."
Soderling was one of the players who came out to meet, greet and sign autographs for a slew of fans filling Coconut Grove's Coco Walk last night for the Sony Ericsson Open Party Tour.
Gearing up to take on some of the world's greatest racquet handlers this week, the top-seeded player said it is really anyone's match this year.
"If you would have asked me a couple years ago, I would have said Nadal or Federer," said Soderling when discussing who was the player to beat in the tourney. "This year, there are at least 10 players who could win the bigger tournaments."
And even though Miami fans know how to turn up the heat courtside, Soderling -- who admits he has primarily been practicing while in town -- said the tropical city also provides the perfect setting for winding down.
"I think outside the court it is much easier to relax here than other tournaments," he said.
We can thank the tourney's laid-back -- not to mention, isolated -- Key Biscayne location for that one.