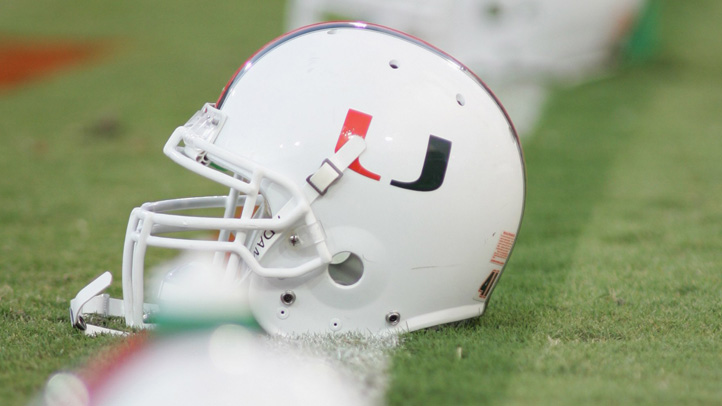 Former University of Miami booster Nevin Shapiro claims he provided improper benefits to 72 former and current UM athletes, and claims that several coaches participated and/or knew about his dealings with players.
An NBC Miami source that was part of the UM football team under coach Randy Shannon says some of Shapiro's claims are legit.
The source, who asked to remain anonymous, says former assistant coaches Clint Hurtt and Joe Pannunzio used Shapiro as a recruiting tool. He says they took prospective players to Shapiro's home on several occasions. However, he says he was not aware of players accepting cash or lavish gifts.
University of Miami officials said Friday they wouldn't comment on the Shapiro recruiting claims.
Both Hurtt and Pannunzio were named in the Yahoo! Sports report that broke the news of the scandal Tuesday.
Hurtt, now a defensive line coordinator at Louisville, wouldn't be commenting, school officials said. Pannunzio, now director of football operations at the University of Alabama, was also unavailable for comment Friday, Associate Athletics Director for football communications Jeff Purinton told NBC Miami.
Former assistant coach Jeff Stoutland, also now at Alabama, was also named in the report, but the source tells NBC Miami Stoutland was, "as clean as they come."
A report by Canesport.com says that Randy Shannon warned his players about Shapiro several times. The source says he never heard Shannon mention Shapiro by name, but he knows that the former UM coach did not like Shapiro one bit.