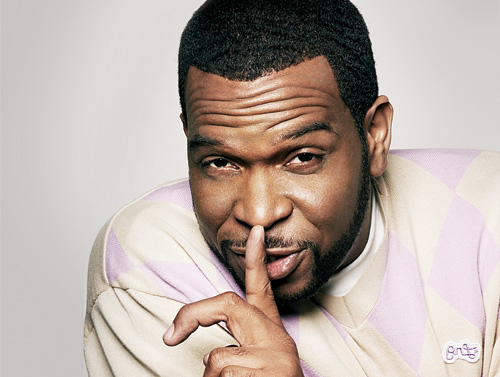 South Florida -- Miami in particular -- has long been America's favorite breeding ground for football; this region alone produced as many high school players on the last Rivals 250 list as the entire state of California. You can actually wander around Liberty City and pull future NFL'ers out of kudzu, true story.
But what is it, we've always wondered, that makes Miami more football-fertile than, say, Jacksonville? Cultural impresario and new New Times columnist Luther Campbell -- who's so serious about the intown Optimist league he started that he has his youth players watching film -- told EDSBS it's because they might just shoot your grandma if you lose the game, son.
They'll put more money on a 4 year old's game than on a high school game...That's how it is. You got big bookies involved, forty year old men involved.

A kid who plays football in Dade county knows pressure. People see Jacory Harris and say, "Wow, he looks so poised, so cool, where did that come from?" People screaming, a place like the Swamp, a hundred thousand people yelling at you. [Hoopla] don't bother him. He came from Dade county, that's why.

You play on a field. Grown men watching. No police. Everybody's betting. It's the most intense game around. Their dad's betting, their mama's betting, some guy coming up to you after the game says "Mother#@#*$, you [messed] my money up." Everyone ends up on the ground at the end of the game sometimes. Friday Night Lights is a joke compared to Miami football.

Lots of people have lost their lives over it. So, yeah. Every kid is aware of the pressure.
We'll also kill you if you ask directions, drive slow, make a Cuban sandwich incorrectly, or show up at Club Space, but still: where do we retroactively sign up for band?
Of course, it's no secret to us that youth and high school football is a big deal here in Miami -- after all, that swagger's groomed early, and we've got $20 on Northwestern, always -- but exactly how serious just might startle outsiders unaccustomed to Things To Do suggestions from a former 2 Live Crew member that sound more like an afternoon in Somalia than a place for kids:
You have to come watch the Liberty City Optimists play the Overtown Optimists. You have to wear your bulletproof vest. Don't be obvious about it, just wear it, and bring a lawnchair. You sit out with everyone else. Just imagine: everyone sitting in their lawnchairs wearing bulletproof vests. You gotta love it.
Indeed.
Janie Campbell is a Florida native who believes in the pro-set and ballpark hot dogs. Her work has appeared in irreverent sports sites around the internet.