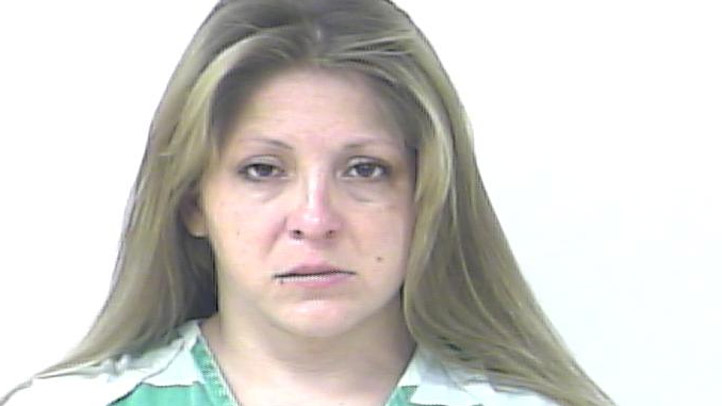 A Fort Pierce woman was arrested for biting her husband's arm and neck after he threw her beer away and wouldn't give her the car keys, authorities said.
Authorities went to Tricia Habeb's home and found her husband with four bite marks on his arm, shoulder and back, the arrest affidavit said.
Her husband told authorities that she came home drunk and was looking for more beer to drink, but he threw it away, the affidavit said. He also said he wouldn't give her the car keys because she was drunk, and she attacked him, the affidavit said.
Her husband used his cell phone to film her looking for beer in the empty refrigerator, the affidavit said. It showed Habeb becoming irate about the fact that her husband put the beer in the garbage can, the report said.
She also became violent when she heard he had called police and she hit his face, the affidavit said.
She told police that her husband was holding her in the house against her will, and that he also punched her twice in the mouth, but authorities found very minor, if any injury on her, affidavit said.
When she was taken into custody, Habeb yelled to her husband, "I hate you for doing this to me," the affidavit said.
Two officers were forced to carry her to their patrol car after she picked up both her feet from the ground and refused to walk.
Habeb was charged with battery and resisting arrest. It wasn't immediately known if she had an attorney.