Ari Odzer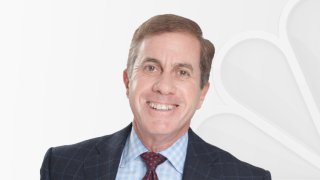 Ari Odzer joined NBC 6 in January of 1990 as a general assignment reporter. Born in Izmir, Turkey, Ari has called South Florida home since he was a wee lad.
The Deerfield Beach High School grad received his Bachelor of Science in broadcast news with a minor in political science from the University of Florida. He began his career in Gainesville in radio, working as a reporter and anchor at WUFT-FM. While in Gainesville, Ari also worked as a reporter and anchor at the CBS affiliate WRUF-AM and made the crossover into television by working as a reporter, anchor and photographer at the PBS affiliate WUFT-TV.
Ari returned to South Florida in 1987 as an anchor and reporter at the CBS affiliate WPEC-TV in West Palm Beach. Three years later, he joined WTVJ, where he has covered everything from major hurricanes like Andrew, George and Irene, to big stories like the Gainesville student murders, Miami's political turmoil, dozens of trials and the Elian Gonzalez saga.
Ari, who lives with his wife Shari-Lynn, two daughters -- Jamie and Nicole -- and son -- Michael -- has won four Emmys and a share of the station's Dupont and Peabody awards for coverage of Hurricane Andrew.