Jen Herrera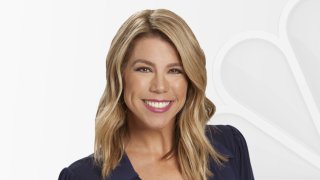 Jen Herrera joined NBC in April 2018. She hosts NBC's "6 in the Mix" with Johanna Gomez.
Herrera has more than 15 years of journalistic experience in South Florida. Prior to joining NBC6, she worked at the local ABC affiliate, WPLG, as a news anchor for several of the station's newscasts during her 11-year tenure.
Herrera has traveled the country covering national news, including natural disasters. She also covered the NBA Finals in Dallas and Oklahoma.
Her work at Cirque Du Soilel headquarters in Montreal, Canada, earned Herrera her first Emmy Nomination. Her second came when she was one of only two South Florida journalists who reported Pope Benedict XVI's historic visit for local audiences live from Havana, Cuba.
Herrera earned her bachelor's degree in Communication and Mass Media from Florida State University.
Herrera was born and raised in South Florida and is passionate about helping her community. She and her husband have two daughters.