Marissa Bagg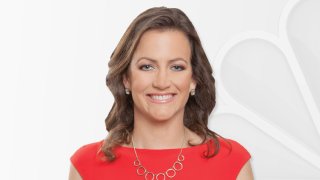 Marissa Bagg, a Miami native, is proud to be working in her hometown.
The South Miami High School of the Arts graduate went on to the University of Florida where she received her Bachelor of Science in Telecommunication News with a minor in French.
Marissa's broadcast career took her across the country through New Mexico, Texas and Washington state before she returned to South Florida as a reporter with WPTV in West Palm Beach.
Marissa is an Edward R. Murrow Regional Award winner and Emmy nominated journalist. She has traveled to cover hurricanes, massive floods and other natural disasters. She also reported on the much anticipated final Presidential Debate of 2012 between President Barack Obama and Governor Mitt Romney. But her most memorable story brought her to Haiti. She covered the opening of an orphanage built in honor of a Lynn University student killed in the 2010 earthquake - a story that continues to influence her work today.
An avid sports fan, Marissa cheers for her home team, the Miami Hurricanes, and her alma mater, the Florida Gators. During football season, you may notice she's lost her voice.
Fun fact, Marissa isn't the only Bagg working at NBC 6. Her sister Julia reports alongside her.