They were loved and supported. They are missed and mourned. The students, teachers and staff killed in the tragedy at Marjory Stoneman Douglas High School on Feb. 14, 2018, were more than just victims. They were a living embodiment of the compassion and promise found within the Parkland community.
Now that the shooter has been given a life sentence, we remember the 17 victims who lost their lives, yet whose presence remains.
Alyssa Alhadeff, 14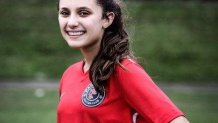 Alyssa Alhadeff was a talented soccer player who fell in love with the sport at age 3. Although she was a freshman, she played varsity. She is remembered as a fighter who was spunky and an incredible debater.
Scott Beigel, 35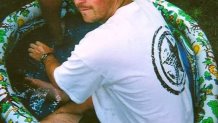 For most of his life, Scott Beigel loved camping. He served as a camp counselor, worked passionately as a geography teacher and coached cross country. Scott is hailed a hero for protecting students during the massacre.
Martin Duque, 14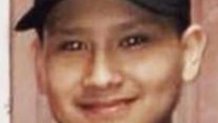 Martin Duque was a devoted churchgoer and was committed to his faith. He was a big fan of the FC Barcelona team and he loved Star Wars. Martin's family says he participated in JROTC and dreamed of becoming a Navy seal.
Nicholas Dworet, 17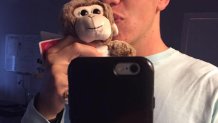 With aspirations to compete in the 2020 Summer Olympics, Nicholas Dworet loved playing water polo and served as the captain of the Marjory Stoneman Douglas High School swim team. He was a senior committed to the school of his dreams: The University of Indianapolis. Nick enjoyed traveling and cherished visiting his family in Sweden.
Aaron Feis, 37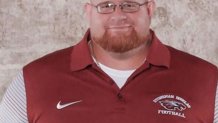 Aaron Feis is remembered as a loving husband and devoted father. He served as assistant coach to the Marjory Stoneman Douglas High School football team. Aaron is hailed a hero for shielding students during the attack.
Jaime Guttenberg, 14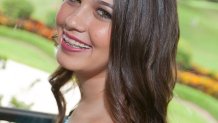 Jaime Guttenberg was known for her love of dance. Her friends describe Jaime as energetic and feisty. The 14-year-old wanted to become a pediatric physical therapist. Jaime volunteered with local organizations, helping children with special needs.
Chris Hixon, 49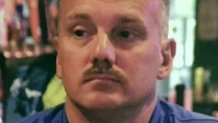 Hailed a hero, Chris Hixon was a Navy veteran who served as the athletic director at Marjory Stoneman Douglas High School. He was a role model to many students and influenced young athletes. His family remembers him as passionate and adventurous.
Luke Hoyer, 15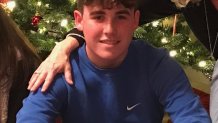 Friends and family describe Luke Hoyer as a great listener with a contagious smile. He loved to play basketball and was known as "Lukey Bear" to his family. Luke was involved in DECA and posthumously received an honorary scholarship.
Cara Loughran, 14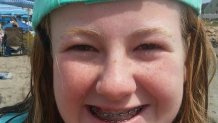 Cara Loughran's family remembers her as fiercely loyal, diligent, and determined. She was a passionate member of the Best Buddies club and she loves Irish dancing. She and her family were very active in their church, where she volunteered to teach education classes.
Gina Montalto, 14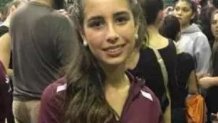 As a dedicated Girl Scout, Gina Montalto loved volunteering and helping kids. Her family described her as selfless and compassionate. She loved competing with MSD color guard and she loved reading books.
Joaquin Oliver, 17
People who knew Joaquin Oliver called him "Guac." They say that he always fought for what was right. He adored his sister, and loved the Miami Heat and Dwyane Wade. Joaquin was true to his Venezuelan roots and was passionate about music.
Alaina Petty, 14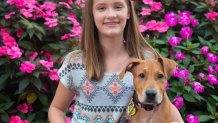 Alaina Petty had a vivacious personality and loved Latin pop music, including bachata. She was a member of The Church of Jesus Christ of Latter-Day Saints and loved to serve the community. Alaina excelled in her ROTC program, achieving cadet of the month.
Meadow Pollack, 18
Meadow Pollack was remembered as loving and intelligent. She was known for her warm soul, sense of humor, and creativity. Meadow was going to attend Lynn University in Boca Raton and looked forward to her bright future.
Helena Ramsay, 17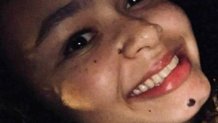 With her sharp wit and intelligence, Helena Ramsay was passionate about global and environmental issues. She dreamed of traveling the world and had a special interest in Korean culture. Friends say she had compassion for animals, caring for countless stray cats.
Alex Schachter, 14
Alex Schachter was close to his siblings, a lover of cars and music. The 14-year-old performed in the MSD Eagle Regiment Marching Band. He was a natural athlete and loved playing recreational sports at Pine Trails Park.
Carmen Schentrup, 16
Carmen Schentrup was known as quirky, sarcastic and witty. She was a straight-A student and a National Merit Scholar. Carmen served as president of her acapella group.
Peter Wang, 15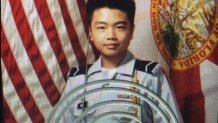 With bravery and selflessness, Peter Wang embodied the values of the JROTC. The 15-year-old held the door for his classmates so they could escape. Peter was posthumously admitted to West Point and granted the Medal of Heroism.
The killer pleaded guilty in October to their murders. A jury on Oct. 13, 2022, determined that he should spend the rest of his life behind bars. Follow live updates here.