Jones Giving Heat A Boost From The Bench
The Miami Heat needed a boost to right the ship heading into the playoffs and James Jones has been the spark.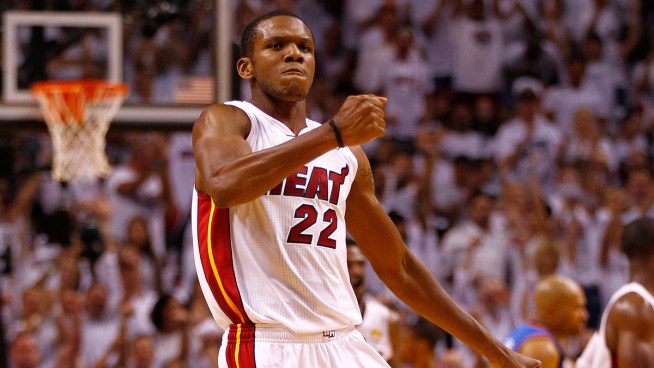 (Photo by Mike Ehrmann/Getty Images)
MIAMI, FL - JUNE 17: James Jones #22 of the Miami Heat reacts after he made a 3-point basket in the second half against the Oklahoma City Thunder in Game Three of the 2012 NBA Finals on June 17, 2012 at American Airlines Arena in Miami, Florida.
Some Miami Heat fans may have forgotten about James Jones. He was essentially on the end of the bench for much of the months of January through late March.
But since getting back into the rotation, Jones has become a catalyst for the Heat's offense.
Jones got back into the lineup on a consistent basis starting on March 29. Since that time, he's had just two negative games in +/- rankings. In his first playoff game against the Charlotte Hornets last Sunday, he scored 12 points and had a +/- of +18.
Jones has also shot 19-37 (51.4%) and, according to the Miami Herald, the Heat has outscored teams by 84 points during the 180 minutes he has played since March 28.
Plus, despite playing only 20 games this season, Jones has posted the highest win/share per 48 minutes of his career and his three-point shooting is just below 52 percent for the 2013-2014 season.
With Shane Battier showing his age this season and the Heat needing a boost, Jones has come through in the clutch.
As the pressure ratchets up deeper in the playoffs, Jones' three-point shooting will become even more crucial to space the floor for the Heat.