Adam Berg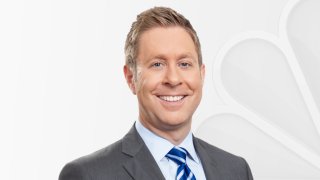 Adam Berg is the weekday morning meteorologist for NBC 6.
Adam moved to Florida from Atlanta, Ga., where he was a meteorologist at The Weather Channel for more than 13 years.
Adam's stint with The Weather Channel began as a behind-the-scenes forecaster. He slowly moved up the ranks and became an on-camera meteorologist a few years later. Working at The Weather Channel allowed Adam to work closely with some of the best experts in the field. Adam has seen it all, covering snowstorms, severe weather and hurricanes in the studio and in the field. He most recently covered Hurricane Irene in New Jersey. Irene went on to cause devastating flooding and beach erosion across parts of New England and the Northeast.
Prior to The Weather Channel, Adam worked for The Weather Network outside of Toronto, Canada. He gained a good feel for forecasting and how best to relay pertinent weather information to viewers. Adam's main roles included forecasting and briefing the on-air presenters. Interestingly, The Weather Network and The Weather Channel are sister companies.
Adam was born in Canada to American parents and spent the first seven years of his life in Vancouver, Canada. He then moved to Chattanooga, Tenn., and instantly began watching the local meteorologists, dreaming of being the person to deliver those forecasts. He later went on to study meteorology at The Pennsylvania State University where he graduated with a Bachelor of Science in Meteorology in December of 1995.
Adam enjoys connecting with the folks of South Florida. He plans on getting involved as much as possible with community events and organizations.