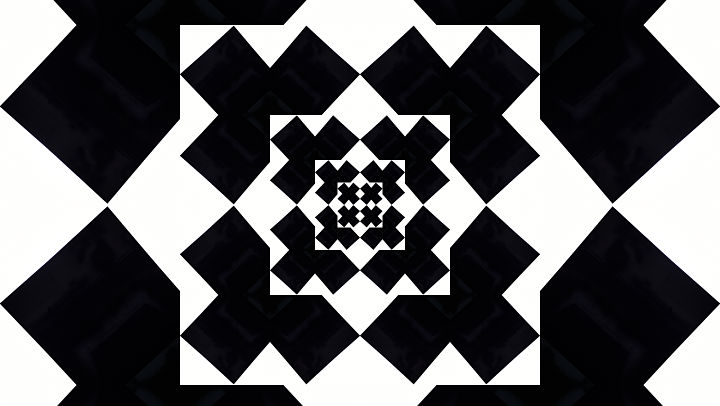 The last time Niteside caught up with Yuri Tuma, the mirroring imagist was about to unveil his mind-blowing Metropolis, another in a series of annual wonders. Come Art Week, the artstar will be returning with SYM CITY, the inaugural exhibit in Butter Gallery's wicked new digs. To rev up for the occasion, Tuma has arranged a completely immersive sneak peek of his new work for this Second Sunday at HaVen. Expect very vivid elation.
What's the big idea behind SYM CITY? To explain my work I first have to explain what confusion means to me. I see confusion as the amount of time our mind spends on being undecided between infinite choices in an uncertain moment! I see my artistic journey as "Confusion Study". Most of my work is derived from that inspiration and desire to study the transitory moment between uncertainty and knowledge. SYM CITY is a symmetrical play with black/red and white photography. The whole concept was to achieve a three dimensional feel to a photo-generated image on a flat surface by creating geometrical patterns.
How does it differ from Metropolis? Metropolis was a texture study, and SYM CITY is a depth and dimension study. Metropolis was filled with colors, SYM CITY is mainly black and white. The one thing they do share in common, as most of my work, is a symmetrical approach.
Word is it's slated to be the inaugural exhibit at Butter Gallery's expansive digs, that so? That is true! Butter Gallery will reopen on December 4th with SYM CITY.. The new location is amazing! And it's in the wilds just West of Wynwood.
So what's the HaVen sneak peek all about? HaVen, besides being a super cool spot in South Beach, is equipped with amazing technology. They are able to transform their space by digitally applying art/images on its walls as if they were wallpaper. It's tital immersion, and it seemed like a perfect marriage for my new work, which is very much pattern oriented.
Yuri Tuma sneak peeks SYM CITY this Second Sunday at HaVen's forartists...BYARTISTS. For more information log on here.