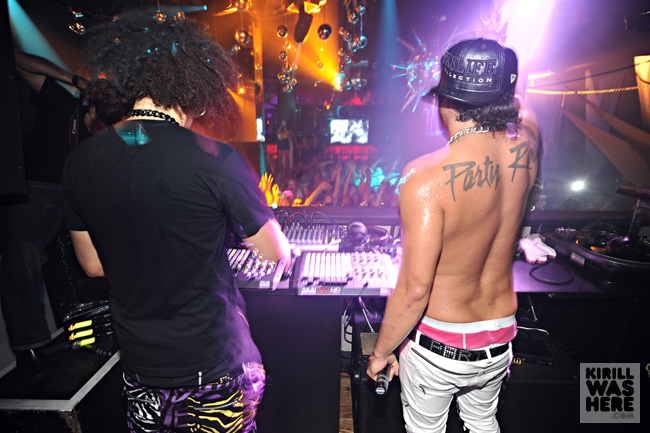 LIV MIAMI: Partying like a rock star is what Miami is all about. Tonight, LIV hosts Imagine Sundays with top celebs who know how to party. Dress code is strictly enforced (unless you're riding in a Bentley) so strap on the stilettos. 10 P.M.
GROTESQUE LIFE: Ramón del Valle-Inclán's imagination hits the theatrical stage with his tale, "Divinas Palabras" at the Adrienne Arsht Center. A midget suffers a hard life as his mother makes him travel from circus to circus begging for money. 5 P.M.
BOA CONSTRICTOR: DJ Contra hits up Miami Beach to drop some serious German beats. He tends to roll with celebs like M.I.A. and Santigold so you should head out to Purdy Lounge for a time well spent. The party don't stop 'till five in the morning.
We want to text you up! Get the scoop on what's going on every night of the week by texting MIATONIGHT to 639710.