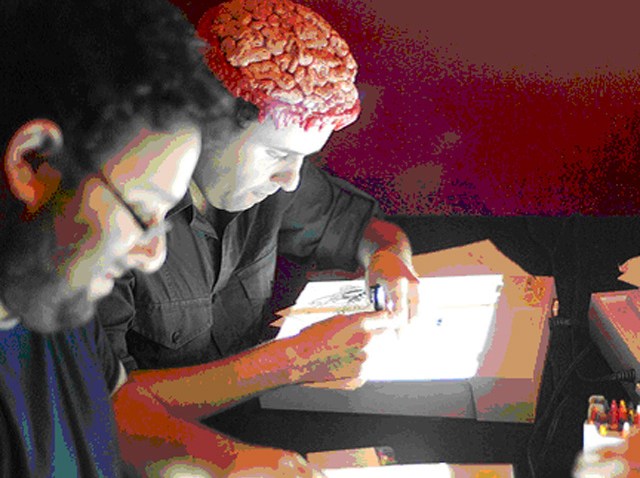 DRINK 'N DRAW: It's one of the only places where multi-tasking while enjoying a round is encouraged. Let the artist in you and your imagination fly on paper at The News Lounge in Miami. From pros to amateur artists, everyone is encouraged to pick up a pen and make a sketch. You get 20 minutes to draw on eight note cards and between one cocktail and another... you're sure to have a masterpiece flip card movie by the time you're up. 8 P.M.

WHERE THE BOYS ARE: Beefcake alert! The W Fort Lauderdale is hosting their first-ever (and hopefully not their last) Blissguy competition, during which 10 Old Spice-caliber men will walk the runway in hopes of winning a prize package (no pun intended) that includes Bliss products as well as a cameo in a Bliss spa ad. 7-9 P.M. RSVP required to wfortlauderdale.events@whotels.com.
7 FOR $7: What can you get these days for $7? Everything that comes along with happy hour at Cafeina. That includes half-priced cocktails, seven signature menu items for... yeah, you guessed it, $7. Great people and a sexy ambiance come free. Starts at 5 P.M.

We want to text you up! Get the scoop on what's going on every night of the week by texting MIATONIGHT to 639710.