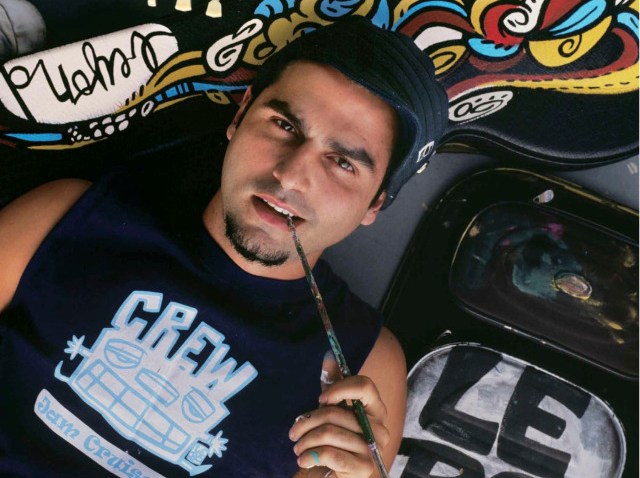 Miami artist and live art performer David "LEBO" LeBatard, who has been wooed by big corporations, said he isn't worried about losing his street cred by going corporate.
"Since a lot of my influences came from the commercial art world, I didn't have any problem doing commercial work," said the artist, who has been approached by the likes of Adidas, Macy's, American Airlines Arena and Coconut Grove.
"When it was the Vatican having Michelangelo and Leonardo da Vinci do stuff, they were the corporation at that time. And artists are always applying for grants from the government and they're the biggest monopoly in the world So, to me it was this big double standard artists had."
LeBatard, whose first coffee table book, Inspired by the Beat, is out in July, said he's never felt at home in the art crowd.
"I never really ran in art circles," said LeBatard. "I never was part of that. I just wanted to make a living creating art on my own terms."
LEBO's new 180-page coffee book will showcase select studio work and pieces from around 30 live art shows where he has painted on stage alongside musicians like Thievery Corporation, Beastie Boys, Bela Fleck, Willie Nelson, String Cheese Incident and The Dead.
"The thing that has kept me doing it [live painting] is that overwhelmingly it has been a great response in the feedback I have gotten from people," LeBatard said. "I always want everyone I work with to walk away really happy with the whole thing -- with what they got in the physical product, but also the experience we had together."