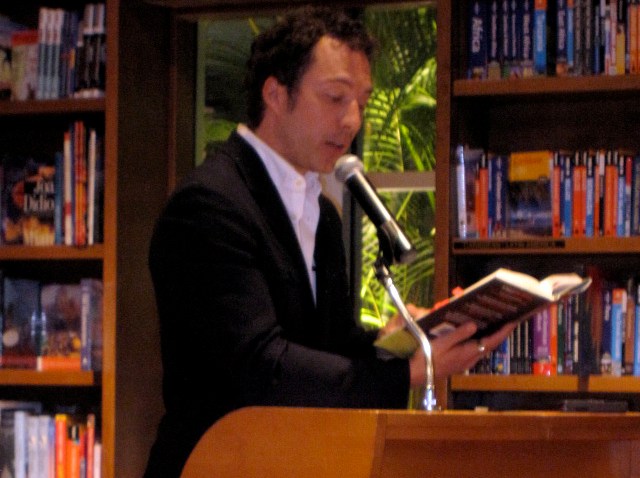 American author Eric Volz said he came to Miami last night to seek justice -- and to get as close as he could geographically to the country where he was sentenced to 30 years in jail for a crime he said he did not commit.
Voltz, who has penned a book about his experience, was sentenced to 30 years in jail in Nicaragua for the murder of ex gal pal Doris Jimenez. A year later, an appeals court overturned the conviction and he went in to hiding.
"Right now we are in the process of answering a lot of questions," said Volz, who read from his memoir "Gringo Nightmare" last night at Books & Books. "There's still a lot of twisted misunderstandings about what happened, and that's why I came to Miami specifically, right in the beginning of the book tour."
He added, "Obviously I can't go back to Nicaragua, but this is as close as I could get strategically."
Volz maintains that he was used as a "pawn" in the country's political system. The Nicaraguan government is still attempting to reinstate his original 30-year sentence, he said.
"Being a wanted man in another country is a very serious thing," Volz said. "A lot of people don't really understand how that could affect my life here in the United States."
Jimenez's murder remains unsolved. The California native said he is hopeful that his book will help provide justice for her.
Volz said he doesn't posses any ill will toward Nicaraguans, and even continues to encourage others to travel there.
"I always try to clarify to people, what happened to me was not the fault of the Nicaraguan people," Volz said. "Nicaragua and its government are two entirely different things."