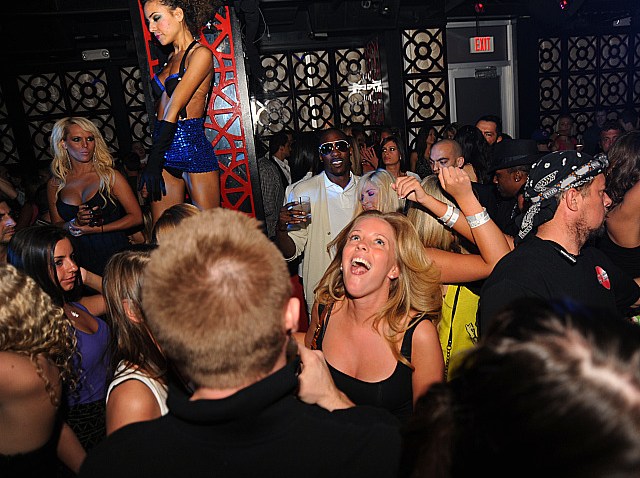 Ransom Monday host Mark Lehmkuhl will gladly take you hostage.
South Beach staple Mokai, recently taken over by The Opium Group, is home to a new weekly weeknight party during which a nightlife character is held for ransom and released only if the hard-partying crowd has been celebrating sufficiently -- and it's not for the nightcrawl novice, Lehmkuhl said.
"This is a party where you should know someone to get in," Lehmkuhl, also creative director of The Opium Group, said last night. "It's not for the touristy set."
He added, "The local industry scene is quite tight-knit, and there's a great family feeling in Mokai on Mondays."
The idea, reminiscent of late-night party host Alexis Mincolla's off-beat party days at Bella Rose's "Black Sundays," was sparked by a similar bash at Fort Lauderdale's Automatic Slims. Still, after adding the full force of the power club behind it -- beats by DJ Ross One and even live jams by The Big Bounce last night -- our neighbor to the north has nothing on this jam-packed shindig.
"Miami Beach hasn't had a fresh Monday night party in some time, and the outcome speaks for itself," Lehmkuhl said. "People love Ransom Mondays at Mokai and have been coming out en masse to check out the new night."
And while hostages typically include nightlife warriors, and even the Easter Bunny last week, Lehmkuhl says everyone has their fair shot at being the next victim.
"We picked a few fun local celebrities," he said. "There was no real strategy behind it."
If you can handle it, that is.