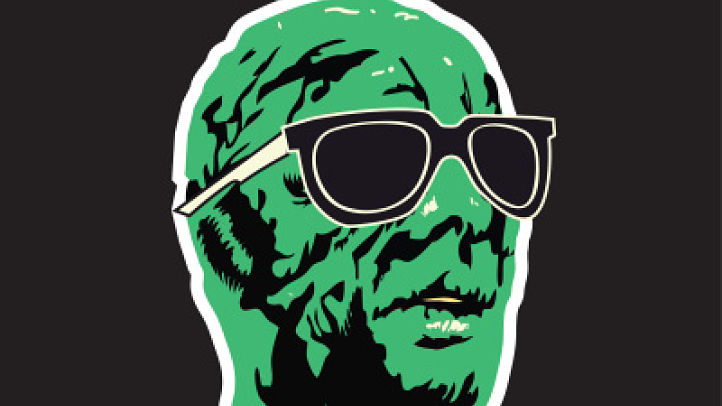 They're two of the more visible (and vivid) cats in Wynwood. One works the stick at the ever-popping Wynwood Kitchen and Bar; the other does the dizzy as one-half of the ever-awesome outlet known as Nightdrive. Together they're behind a notion called Biz Miami, whose mission is to bring light to the after-dark -- and for all those who make nightlife their business. They are Duke Toth and Patrick Walsh, and their weekly Wednesday throwdown has made Will Call even more wowsome. Niteside got Duke to speak out about Mutant Beat Supper Club.
Why Mutant Beat Supper Club? That's Patrick's brainchild. The idea is to let people know not to expect the ordinary. Odd is good. That's why for instance we've got a 9 Ball tournament.
Wanna tell us a bit about that? Yes, sign in is between 11 and midnight, and the play goes till the last man (or woman) is standing. Third-place winners get a Will Call bar tab; second and first place get cold hard cash. As more and more players get in on the action, the prizes are becoming exponentially larger.
What else is on tap besides pool hustler types? DJs, as well as the occasional live band. My partner Patrick Walsh is resident spinner, and each week we feature a different headline DJ. This Wednesday it's Goodroid, head of Loveless Records and co-host (with Somejerk) of Bright Future on Wynwood Radio.
Will she be dropping the usual onslaught of Future Bass? No, but she is coming to Funk Up the joint. It's gonna be awesome!
Wouldn't awesome be just the kinda superlative you'd choose to define Mutant Beat Supper Club to begin with? Yes, and Funked Up too. Will Call's already a perfect hangout; all we could possibly do would be to Funk it Up!
Mutant Beat Supper Club takes place each and every Wednesday at Will Call, at 700NE 2nd Ave. in NoDo (North of Downtown). For more information log on here.