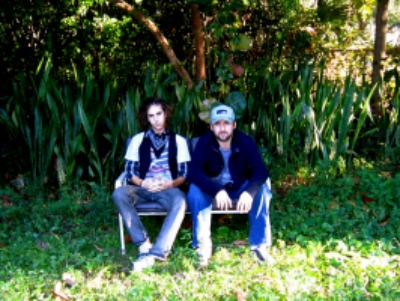 Wily Miamians know that Second Saturdays only begin with Art Walk; and that they end in the wilds just west of Wynwood over at Awarehouse. This Second Saturday will be no exception. Among the rad racket-makers taking to the stage for May will be the Magic City's own Sounduo, who've taken dub and stepped it up into a whole new dimension. Niteside got the two aural exciters to sound off.

For those few who still don't know, what's Sounduo? Sounduo is a musical collaboration between Miami-based musician/producers Will Mills and Zach Morillo. It is a blend of electronic-based hip-hop, remixes, dubstep and dub effects performed in a live setting. It also features a live linked audio-visual presentation.

Of all the many sounds you mine, is there a particular genre that gets you going most? Old school dub music is our biggest listening pleasure, augmented with the heavy electro bass movement which is blowing up right now.

How'd you come to start stepping dub anyway? We came to play dub and dubstep-influenced music by collaborating over years as musicians in various bands, focusing a lot on reggae and rock. We began producing electronic tracks and moved the productions into a live setting which we could 'jam' on and play differently every time.

If original riddim kings Sly & Robbie were available, would you dig a collaboration? We enjoy collaboration with artists of all walks of life. Collaborating with Sly and Robbie would be connecting us with our musical roots and would be a honor. If we could collaborate with anyone from anytime, it would be Miles Davis and King Tubby.

Haven't you done some collaborating with organicArma and some of the other Awarehouse regulars? Yes, we've done remixes for Afrobeta and organicArma. We love working and performing with all of the artists involved over at Awarehouse!

Speaking of which, what can folks expect when Sounduo takes to the Awarehouse stage this Second Saturday night? Folks can expect a set of heavy bass, some new glitch effects I've worked up, and a new dope tune which we'll be debuting this weekend. We're looking forward to the show!

Sounduo, Transoverload and Dusthead (live), plus organicArma, Dave Betamax, SpinZinn, Eden Grey, Axiom (DJ Sets) Saturday May 14, 10 p.m. at Awarehouse 550 NW 29th St. Miami Admission is free.