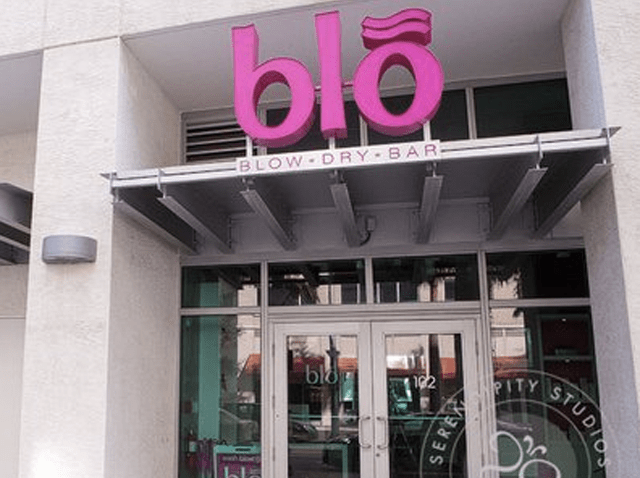 This week, plug into Miami's health and beauty scene with a pageant winner at Blo Midtown, a new facial at a St. Regis Remede Spa and Hoola Hoop class at The Newport Beachside Hotel & Resort.

BEAUTY
What do Mrs. United States, a gluten-free diet and a hairdryer have in common? No, that's not the beginning of an odd joke. It's actually an event at Blo Midtown this week. On Tuesday, Feb. 21, Blo is hooking up with Mrs. United States, Shannon Ford, to educate fans about going gluten-free (her platform is Celiac's disease), all the while serving up blo-tinis, gluten-free snacks and, of course, blowouts. Meet Mrs. US of A and dish on why a gluten-free diet is a good course of action for your digestive system. Then, stay for a blowout so you can take on the town with fab follicles after the fact. GET IT: Blo Midtown, 3301 N.E. First Ave., Ste. 102, Miami; 786.373.5256. RSVP to blomidtown@blomedry.com
SPA
You'll be putting in plenty of face time this week. Take a break with the Sacred Nature Organic Facial at the newly opened St. Regis Remede Spa. The antioxidant-fueled treatment boasts restorative and nourishing elements and is one of just many face and body treatments offered up at the world-class spa. In addition to perking up skin, the treatment also includes a soothing massage for face, neck, décolleté and hands to add a little extra bliss to your break. GET IT: 60 minutes, $195, 9703 Collins Ave., Bal Harbour; 305.993.0600

GYM
Remember Hoola Hoops? Trying to keep that oversized O from encircling your toes was a fun game as a kid. Turns out it's a good core workout, too. Give your abs a roundabout adventure at The Newport Beachside Hotel & Resort's pop up Hoola Hoop fitness class from 6:30 to 7:30 on Wednesday, Feb. 22. Get straight to the core and burn 600 calories while you whip around your hips. Plus, these hoops come complete with friction tape so they'll stay north of your equator. Class is $18, but participants get a $20 gift card to Seven Seas Aveda Spa as an added bonus. Abs and beauty, now that's a perfect circle. GET IT: $18, The Newport Beachside Hotel & Resort, Mezzanine Level, 16701 Collins Ave., Sunny Isles Beach; 305.749.2100.