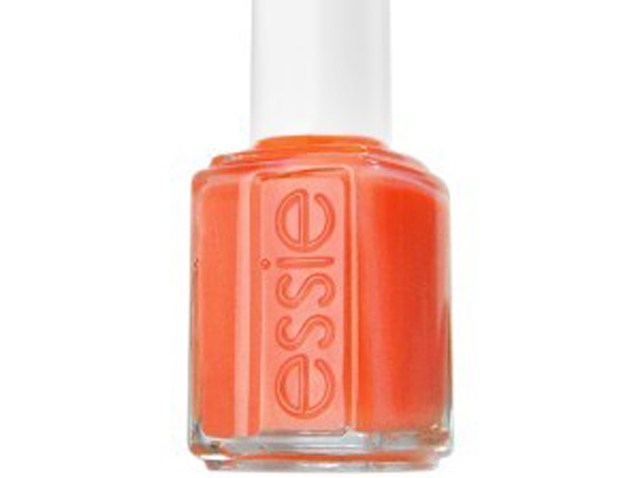 Need some help kick-starting your summer? Start with a new polish (and remover) from Essie and Beauty Fixation, get your spa fix with a friend at the Viceroy Spa and check into Camp David for a workout that will whip you into summer shape.

BEAUTY: Summer is officially in session when the plum, gunmetal and darker shades of polish start getting quietly tucked away. Spring for something that pops (and looks stunning with your summer sandals). Essie's Braziliant collection is as bold and daring as a trip to Rio (during carnival, of course). Oranges, reds, greens, blues and hot pinks liven up this summer offering. Standouts include Meet Me at Sunset, which is as orange as the blazing sun itself, and Absolutely Shore, which, as the only muted shade in the collection, still manages to make a sassy sea-foam green statement. Also, be sure to check out Japonesque Beauty Fixations Nail Polish Touch-Up applicators. These swabs are filled with polish remover to help you touch after your bumps in the road of self-application. Brilliant. GET IT: Essie, $8 per bottle, available online at http://www.essie.com/latest-collection/. Japonesque Beauty Fixation, $5, available online at http://www.aveyou.com/japonesquebeautyfixation24applicators.aspx.

SPA: Friends who spa together, stay together. Especially this month. Throughout June, the Viceroy Spa is offering half off all—yes, we said all—treatments when you bring a friend. Hello, 90-minutes of Raindrop Harmony for just $90. Take in the surrounding of the Philippe Starck-designed spa with you bestie, a pal you need to catch up with or your significant other. Then, head over to the juice bar to toast your friendship and the fortune you just saved. GET IT: 485 Brickell Ave.; 305.503.0369.

GYM: School's out, which means its time to send the kids and camp. Why not check into camp yourself? Boot camp that is. DavidBartonGym's Camp David is just the summer camp you need to whip your booty into shape. With cardio drills, agility training and core strengthening that's bikini-approved, this camp is anything but macaroni necklaces and Kumbaya. Drill sergeants are provided by DavidBartonGym and, while you'll hate them for making you exercise, you can thank them for teaching you how to build muscle and melt fat. Campees should meet 15 minutes prior to class and jog as a unit to their drill location. Sir, yes, sir! GET IT: Wednesday from 7 to 8 p.m., Saturday 8 to 9 a.m. at DavidBartonGym's drill location at Beach Club at Gansevoort, 2323 Collins Ave., Miami Beach; 305.534.2660.