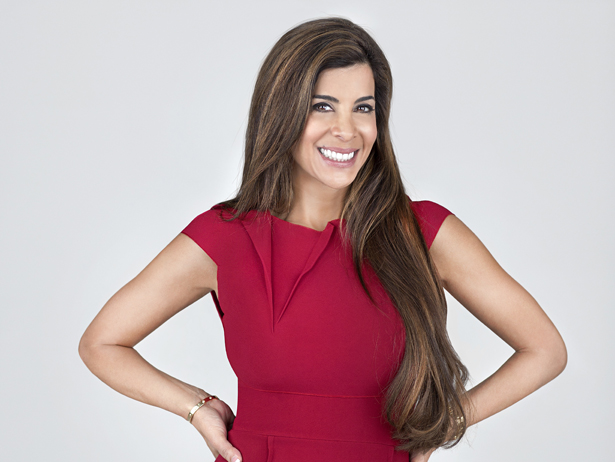 This fall, Tough Love host Steve Ward brought his hit show to Miami because he considered it "one of the toughest dating scenes in the country." Another Vh1 star couldn't agree more with Mr. Ward. And she should know; she is a former South Floridian herself.

Siggy Flicker, who just made her debut on her new show Why Am I Still Single? is the self-proclaimed "peoples matchmaker" and is now on the conquest to help others find a true happily ever after. And unlike other matchmakers we could mention, she's finally found her own.

You recently found love yourself for the second time, correct?
I did. When I first got divorced, I thought I was going to go find myself the John F. Kennedy Jr. lookalike. I went out, and I found my fiancé, Michael, who is a car salesman. Lets see: he has no hair on top of his head! I put myself out there and I learned you never know who you are going to have chemistry with. I had to practice what I preach, and now I have never been happier.

Miami New Times recently did a survey that said about 40% of the city is single. Does this come with the territory of living in a big city?
Miami is known to be a party town. What makes Miami difficult is that it is also a hot town and I am not talking about the weather. A lot of hot girls, hot models, so it can be hard for women there. Being in Miami is like being in Vegas: beautiful weather, beautiful people, lets get crazy. New York, people are much more career orientated. Not saying there isn't serious people in Miami, but it all depends on where you go. If you go to the Fontainebleau or Prime 112, your are bound to meet some wannabes. Clubs and bars are usually some of the worst places to meet people. Coffee shops, photography classes, bookstores—go somewhere you feel passionate about.

What are your tips for single people in Miami looking for love?
Well, I have some suggestions.
1. Get rid of your attitude: If you smile or compliment someone instead of looking at your phone, you might meet someone. Just look up and smile!
2. Don't be a Debbie Downer: Nobody wants to be around someone who is constantly talking about how much they hate their job, they're fat, they're on their period, life sucks, etc.
3. Take a Class: So many people have the basic day-to-day routine. Pop your bubble and get out of it. Like photography? Take a photography class. Want to learn how to dance? Take a ballroom dancing lesson.
4. Go on a Blind Date: I always encourage people to go on blind dates because you never know who is sitting across from you. They might think their cousin, brother or whoever is perfect for you, even if you two have no chemistry. It's like networking.
5. Go Out At Least Twice A Week: It's my strict rule! You have to go out at least twice a week. You just have to make it happen.

If people are single, but want to be in a relationship, what are they doing wrong?
This is why my show, Why Am I Still Single?, is the best show on television. If a single person watches, I promise you will learn what you are doing wrong. I can compare dating to what's wrong with Wall Street: insanity is repeating the same mistakes. If you are talking about your nine cats, sex, drugs, politics or religion on a first date—you are doing something wrong.

What are your thoughts on the Bravo's Millionaire Matchmaker, Patti Stanger?
My thoughts on her are that I need to match her. I mean, she's single. I would never have my boobs done by someone who had never touched breasts before. Her rules don't apply to anything I preach. The Millionaire Matchmaker deals with people who are millionaires. I don't believe in that. If I was to tell you that I have a guy for that goes to Harvard, his name is Mark, but he isn't a millionaire. You say no and nine years later he owns Facebook and is worth billions. You can't close yourself off to only meeting millionaires. Maybe that is why she is still single.

What is the perfect first date outfit?
Wear something that is comfortable and makes you feel good about yourself. If you feel sexy, it's going to come out in your personality and attitude. Don't pay attention to trends; even if you pull something straight out of your closet, if you feel good, its going to show. But keep it classy and elegant.

If you had to pick your best piece of dating advice, what would it be?
We only have one time to live this life. Do not judge a book by its cover, because every person is a person of value. Give that person a chance. Love is all about chemistry. I went to four weddings last month because I matched four girls with the opposite of what they asked for. You don't know who you are going to connect with.