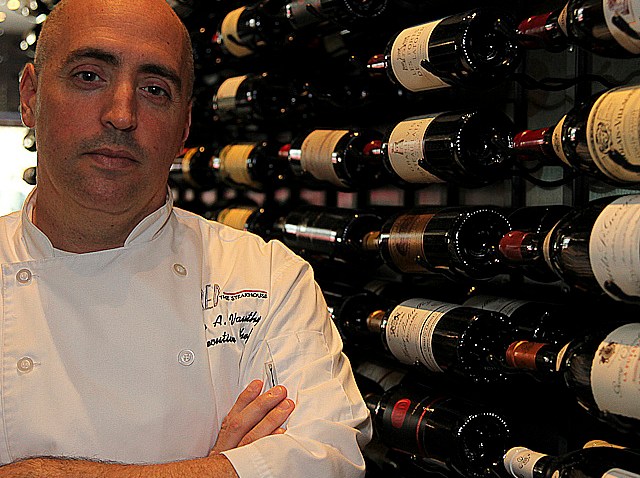 This could be juicy.
It was a beefy battle of guest lists between newbie steakhouse rival STK and year-old Red -- which both hosted simultaneous big bashes on the same night. But over at Red, which may have lost a number of A-listers to sleek new steakhouse STK, restaurateur Brad Friedlander didn't let on if there was a beef between the two steak joints.
Last night STK, the new Big Apple eatery at the Gansevoort, hosted its opening night party on the same night as the one-year anniversary of Red, the meaty rival owned by Friedlander that boasts Peter Vauthy as its executive chef.
Still, the place was packed full of loyal customers -- and those who came for the free (and flowing!) cocktails.Regulars like Miami Beach City Commissioner and Head of Sports Commission Pepe Diaz made an appearance at the event. Diaz said he's been chowing down on rib eye at the restaurant since it's opening because it always has fresh produce.
"I like coming here because they don't have a freezer," he said.
Executive chef Peter Vauthy remained behind the scenes prepping more bites - good call.