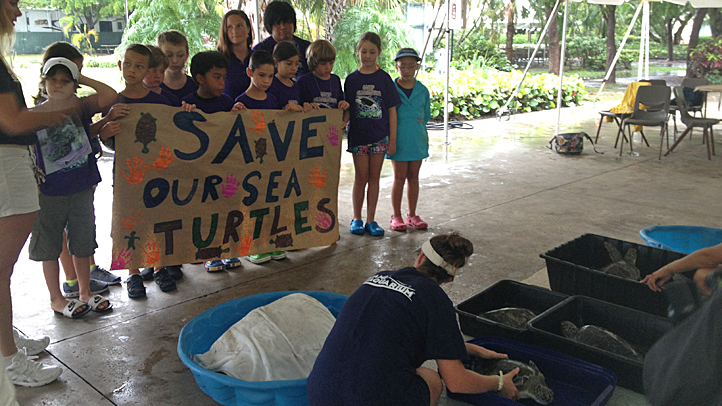 Seven endangered sea turtles are being released back into Florida waters after being rehabilitated at the Miami Seaquarium.
The turtles, six Green Sea Turtles and one Loggerhead Sea Turtle, will be released in St. Augustine and Ormonde Beach Wednesday.
Juvenile Detention Center Dog Now Certified for Therapy
The turtles were all rescued off the coast of northern Florida in St. Johns, Volusia and Duval counties. They were lethargic, underweight and covered in barnacles after being exposed to a rare algae bloom.
A group of Seaquarium summer campers said goodbye to the turtles - named Joey, Jewels, Gabs, Lulu, Baulah, Nay Nay and Johanna - before they took off with Seaquarium staff for northern Florida.
More Local Stories: