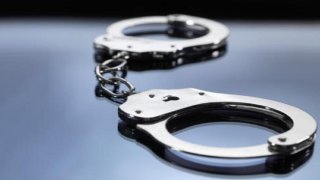 Police have arrested a man they say was involved in dozens of attacks on women in South Florida during the 1980s.
The Miami Herald reported the man was taken into custody near his home in Palm Bay over the weekend on an out of county warrant. He was being held in a Brevard County jail while awaiting transfer to Miami-Dade for charges.
Miami-Dade Police confirmed the arrest, but wouldn't share any information on what led them to the suspect.
The suspect whose connection to the cold case has not yet been confirmed by NBC News is accused by law enforcement officials of being the "Pillowcase Rapist," a criminal who was known for covering his face with items like towels or shirts and attacking at least 44 women between Miami and Deerfield Beach over a nearly five-year period.
An Associated Press article from March 1986 called the suspect "the most hunted man in South Florida history."
The first reported attack was on a 24-year-old secretary in May 1981, the AP reported. One of the last reported victims was a half-blind 82-year-old widow.
The suspect "attacked young career women, usually entering houses or apartments through unlocked doors or windows and using a knife to terrify them into submission," the article said.
EDITOR'S NOTE (Monday, Jan. 20, 2020, 7:50 p.m. ET): An earlier version of this article included the name and a photograph of the suspect. NBC News has removed the identification until it has confirmed that he has been charged in connection with the other cases.