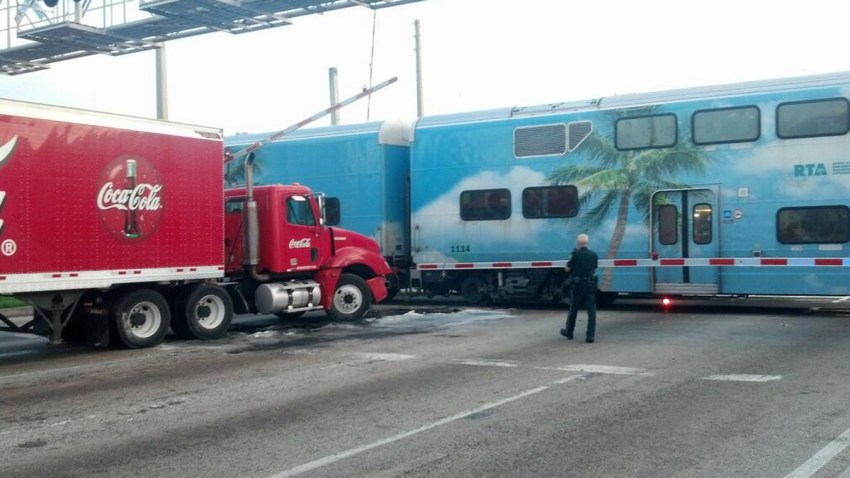 Authorities responded after a Coca-Cola truck collided with a TriRail train in Pembroke Park Wednesday morning.

The incident happened around 5:30 a.m. in the westbound lanes of Pembroke Road just west of I-95, according to the Broward Sheriff's Office.

The BSO said 120 people were on the train at the time of the collision, but no injuries were reported.
Authorities said the truck had apparently gone too far on the tracks when the gates came down.

The crash closed both directions of Pembroke Road in the area and caused a small oil spill.

All lanes of Pembroke Road were reopened around 8 a.m.