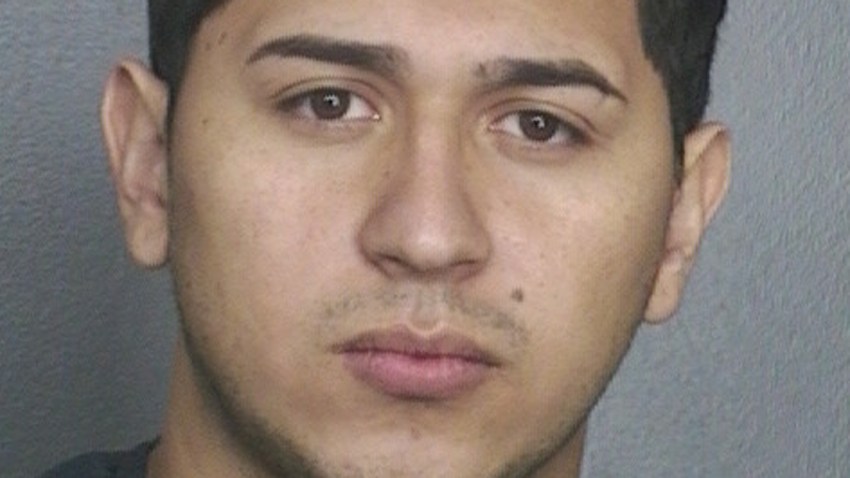 A Coral Springs man is facing an animal cruelty charge after he hit his dog in the face and threw him against a wall, police said.

Juan Camilo Florez, 26, was arrested Monday after his 4-month-old German shepherd Toby sustained several injuries, according to a Coral Springs Police report.

Florez was being held on $50,000 bond Tuesday and it was unknown whether he has an attorney.

According to the report, Florez hit Toby in the face after the dog bit him at his home on Northwest 44th Court on Friday. When Florez tried to pick up Toby, he was bit on the finger again, and threw the dog against the wall, the report said.

When officers arrived at the home, they found a large amount of blood splattered inside the hallway closet, on the hallway walls and living room and on the floors, the report said.

Toby appeared to have a swollen muzzle, hemorrhage in his left eye and blood in his mouth, the report said. The dog was taken to the Coral Springs Animal Hospital for further examination.

When officers questioned Florez, he admitted he hit the dog too hard and said before the incident, Toby had no injuries, the report said. Florez wasn't arrested at that time.

Officers went to the animal hospital and were told in addition to the muzzle and eye injuries, Toby had a bruised groin, bruise and cut under the tongue, inflammation in the head and swelling above both eyes, the report said. X-rays showed he also had a new fracture to the left cheek bone and an old fracture to the right cheek bone and pelvis area, the report said.

The animal hospital doctor said the dog had received significant focal trauma that was inflicted at multiple angles, the report said. Florez was then arrested.