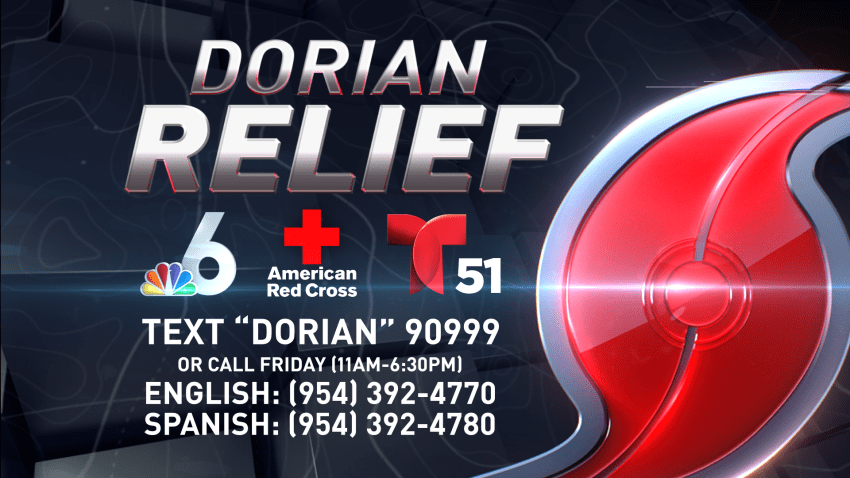 Hurricane Dorian has devastated our neighbors. Now it's our turn to help.
NBC 6 and Telemundo 51 are joining the effort to bring humanitarian aid to the Bahamas after Dorian struck the region.
If you're interested in making a monetary donation, visit www.redcross.org/NBC6Telemundo51 to submit a donation in the amount of your choosing.
[[559285522, C]]
You can also text "DORIAN" to 90999 to donate $10 directly to the Red Cross for victims of the storm.
If you'd like to donate supplies, click here for a list of locations accepting donations.
Every little bit helps. Together, we can make a difference.