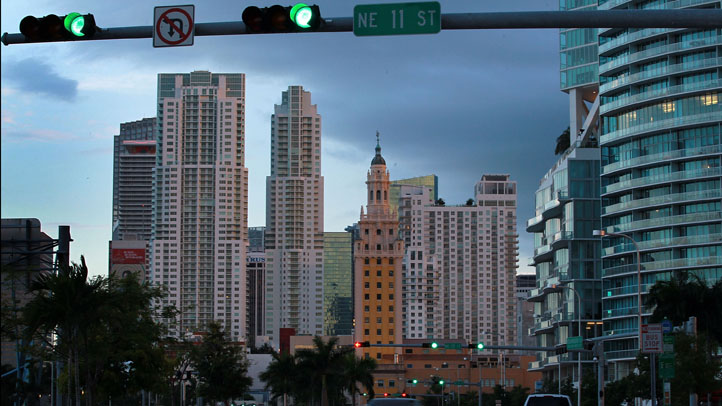 A light jacket may be helpful if you plan to shop early Friday morning in South Florida.
Morning lows dropped to the mid 60s to lower 70s, with the warmest conditions along the coast. Temperatures will begin to climb between 7 and 8 a.m., with afternoon highs reaching the upper 70s.

Skies will be partly to mostly sunny. Although bright, the persistent breeze will keep it feeling mild. Winds of 15-20 mph are forecasted Friday and Saturday. By Sunday it will be less breezy.

With an easterly breeze in place, the rip current risk will likely remain high through at least Saturday. Swimmers are urged to be careful around the water; Even strong swimmers can be swept out by rip currents.

A small craft advisory will be in effect through Friday evening for coastal waters.

Saturday will be bright and breezy. Morning temperatures will climb to about 80 degrees in the afternoon. It will be less breezy and partly sunny on Sunday with similar highs and lows. Rain chances remain low.